IP67-rated wireless device can act as AP, client or bridge
Antaira's APX-110N5 provides data rates of up to 300 Mbits/sec and supports long-distance communication.
May 30th, 2014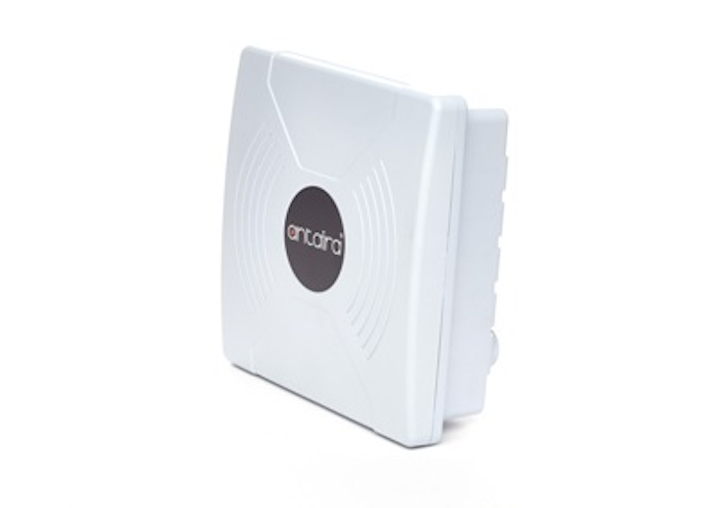 Antaira Technologies' new APX-110N5 is an IP67-rated wireless device that can be used in outdoor environments and can act as an access point, client, or bridge. The managed unit has a built-in web console that enables the user to choose whether it acts as an AP, client, or bridge. "It supports IEEE 802.11a/n wireless communication standards and has a data rate of 300 Mbits/sec," the company says. It is a powered device (PD) per Power over Ethernet specifications, complying with 802.3af.
The APX-110N5's built-in 19-dB-at-5-GHz dual-polarization antenna "supports long-distance communication, and is adjustable with an elevation scale capability of 20 degrees up/down, with an internal signal-strength indication by the web console," Antaira explains.
The company also points out that users can deploy the device in applications like video-surveillance systems, message boards for transportation, building automation, and irrigation-system automation.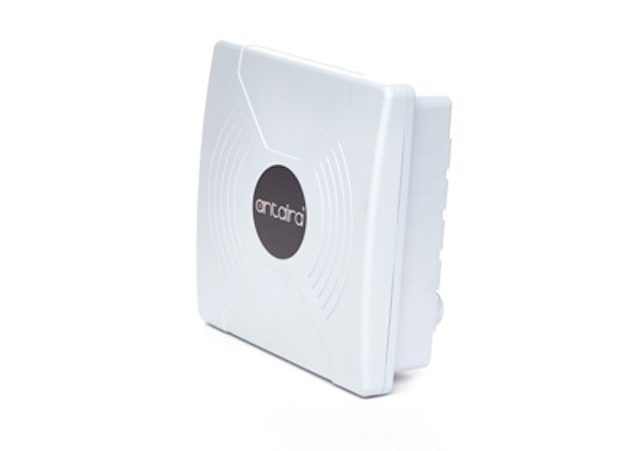 "The unit comes with a ground terminal built into the pole mounting screw for protection," Antaira notes. "It features a hidden SID, MAC address filtering, and WEP/WPA/WPA2 64- and 128-bit as well as IEEE 802.11i/802.1x security authentications. This device is also compliant with Part 15 of the FCC rules."
The IP67-rated waterproof housing is made of an acrylonitrile butadiene styrene (ABS) flame-retardant plastic. The unit's dimensions are 86x257x257 mm (3.39x10.11x10.11 in) and it weighs 1.85 pounds. The APX-110N5's operating temperature range is -20 to +70 degrees Celsius, and it can withstand an ambient relative humidity of 5 to 95 percent, non-condensing.