Graybar/ACUTA advise on DAS implementation best practices for college campuses
Delays and surprises are the enemies of any DAS project.
Feb 7th, 2014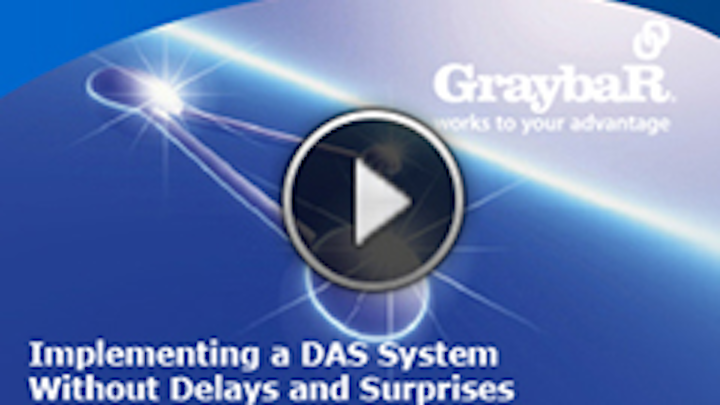 Held in partnership with Graybar, a recent panel seminar by ACUTA is entitled Implementing a DAS System Without Delays and Surprises. In the seminar, panel representatives from Graybar, Connectivity Wireless, CommScope and American Tower engage in a discussion about the challenges a university campus may face in specifying, bidding and implementing a DAS system.

More news: Cabling taking center stage at ACUTA

Building a comprehensive DAS solution at in a college campus environment can be a very long and confusing process, notes ACUTA. In the discussion, which is aimed at stakeholders in such projects, panel members share their insight into leverage points, topics to be aware of, funding and typical missteps.
Common stakeholder questions addressed by panelists include: How do I choose the right partners? How can the integrator help? What are the most common mistakes made by universities? How do I choose the right manufacturer and technology?

Watch a video of ACUTA's full panel discussion, Implementing a DAS System Without Delays and Surprises, and view the seminar's associated Powerpoint slides.