Wireless enclosures accommodate Cisco Aironet 2600 and 3600 access points
Users of Oberon's Model 1052 and other models can migrate from Aironet 1140 and 3500 models.
Oct 11th, 2012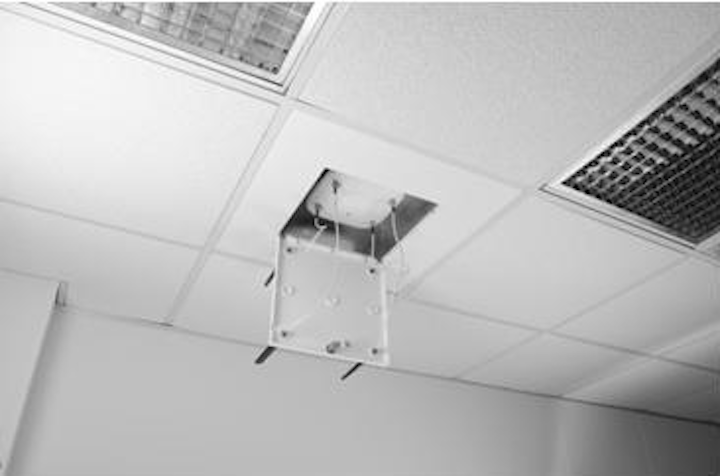 The wireless-access-point enclosures from Oberon Inc. that house and protect Cisco Aironet 1140 and 3500 series devices also can accommodate the new Aironet 2600 and 3600 series access points, Oberon recently announced. "The body form factor of the new 2600 and 3600 series access points is very similar to the form factor of the 1140 and 3500 series," Oberon said. "Oberon enclosures designed for and around the Cisco platform are suitable for all Cisco enterprise access points. Existing customers currently using Oberon enclosures and mounting solutions will find migrating to the new access points easy and convenient."
Oberon pointed out the compelling reasons that such migrations are likely to take place. "As the demand for wireless solutions for consumer devices grows, driven not only by pure data demands but also the increasing number of devices people use daily, securing the equipment needed to create a robust wireless network becomes increasingly important," the company noted. "Verticals such as retail, healthcare and government have specified requirements for physical security."
The company added that it recommends its Model 1052 universal access point enclosure for suspended-ceiling applications. The UL-listed, 2x2-foot ceiling tile enclosure is suitable for use in a building's air-handling space, according to Oberon. The company's 1064-00, 1064-T and 1068-00 models are also appropriate for drop-ceiling environments.
For hard-lid ceiling and wall installations, the company recommends its models 1030-00, 1032-00 and 1032-C, which includes a clear cover. The 1029-00 model right-angle wall bracket is an option for wall-mounting access points in a horizontal orientation. And NEMA 4X models 1021-00 and 1026-00 can be used outdoors or in other challenging environments, Oberon noted. It also said the 1082-00 is ideal for office environments; it accommodates access points, routers and other network equipment in a wall cabinet.