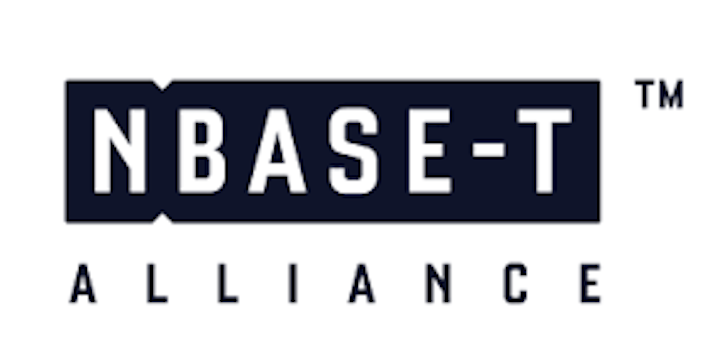 A new technical white paper assembled by NBASE-T Alliance members Charlie Morrison-Fell (CommScope), Jim Davis (Fluke Networks), Frank Straka (Panduit), and George Zimmerman (CME Consulting) notes that:
Since the introduction of WiFi technology over two decades ago, five major WiFi application standards have been published, with another (IEEE 802.11ax) expected to be ratified in 2019. Furthermore, additional work is underway on the next generation WiFi application standards. This rapid pace of development reflects the clear success that WiFi has enjoyed in the enterprise, enabling mobility and delivering cost-effective connectivity to a broad range of devices.
NBASE-T Alliance's BICSI Fall panel promotes benefits of 2.5G/5GBASE-T run over existing Cat5e/Cat6 cables
To ensure that businesses can sustain this pace and avail themselves of the latest WiFi technology, the cabling infrastructure that forms the backhaul between WiFi access point (AP) and switch must be designed to accommodate current and future standards. To achieve this objective, and support advances in remote powering technology, the recommended cabling design is to install two Category 6A cables per AP to support both current and future wireless technologies. Installing two Category 6A cables per AP provides optimal PoE performance, future proofing, design flexibility, and the potential through link aggregation to have up to 20 Gigabits of data for that AP.
The authoritative NBASE-T performance and cabling guidelines cheat sheet
...Looking beyond IEE802.11ax, there is a wireless technology currently referred to as EHT (Extremely High Throughput). EHT utilizes improvements in performance based on more spatial streams, higher throughput, and a broader spectrum. This means that backhaul speeds may exceed 10G, which is the upper limit of speeds supported by Category 6A cabling...