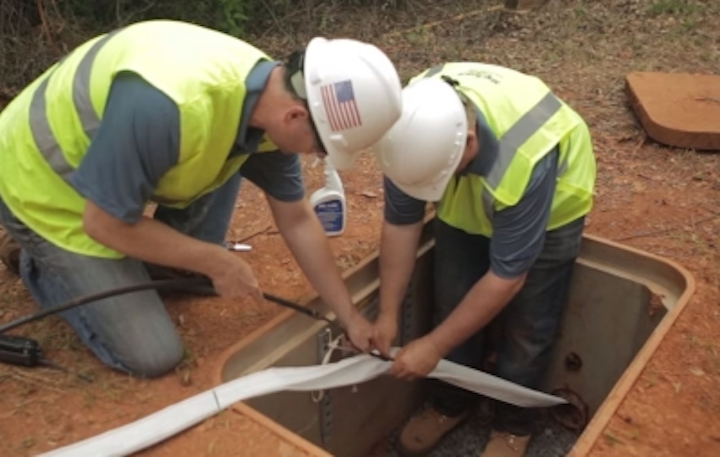 By Erin Schwasnick, Milliken Cable Management
Consumers currently utilize so much data with regular internet use as well as streaming and the increased connectivity needed for the Internet of Things (IoT). Over time, more information will need to be transmitted than available bandwidth can support. 5G will broaden the network's ability to handle the quantity of data and enable us to continue maintaining steady growth. Economically, 5G is the great equalizer. It allows small businesses the same opportunities as larger ones in terms of connectivity.
"5G will open up new business opportunities that we can't even perceive today," says Dale Willis, general manager for Milliken Cable Management. "What products and services will be a result of all these connected devices and our ability to operate at this level remains to be seen."
Infrastructure design
The implementation of 5G is set to have a significant impact on infrastructure design. One of the most significant changes involves the need for antennas due to signal traveling a shorter distance. Developers in both the U.S. and Asia are searching for ways to deploy all the antennas that is still visually appealing.
In addition to the antenna challenge, Willis predicts conduit congestion across the country. "Early adopters will look for ways to take advantage of existing infrastructure and management costs, seeking ways to either avoid or minimize disruptions to civil infrastructure."
Multiple solutions are available to minimize disruptions. For example, Milliken Cable Management offers the Vis Divide, a rigid segmented conduit that allows for the placement of multiple cables within one conduit. And MaxCell, a solution offered by TVC, is a fabric innerduct that conforms to the shape of the cables within to reduce wasted space.
Futureproofing
Because of these significant expected infrastructure changes as well as the impending threat of conduit congestion, the need to futureproof is now. The cabling industry knows that 5G is the future and taking forward-thinking steps will only help down the road.
"We're already getting inquiries of folks beginning to upgrade their networks to prepare for 5G," Willis says. "We're seeing the continuation of the traditional large data centers as well as the building of smaller data centers that are closer to the customers. In addition, several companies are starting to house their own data centers—all for anticipated greater data transmission needs."
Implementation rate
Currently, we hear more about the consumer side of 5G and how that will impact mobile devices and their connectivity. Many predict that implementation will be a slow transition. For example, cell phones compatible with 5G will take some time to become the norm in consumers' everyday lives. Although Verizon and Samsung will launch U.S. 5G smartphones in the first half of 2019, Apple recently announced it will not release a 5G-compatible iPhone until 2020. It's likely that the first to integrate 5G will be businesses and even perhaps the gaming community.
"All of us—U.S., China, and other parts of Asia and Europe—are in the same place: the planning and/or very early implementation phase," observes Willis. "Right now is the best time to upgrade and futureproof networks in order to stay afloat when 5G rolls in."
Erin Schwasnick is marketing communications manager for Milliken Cable Management. Milliken authored an in-depth paper titled Know Your Options: Planning for Future Needs, which describes cable-management options for network expansion. You can download that paper here.