Online tool estimates 802.11n coverage, costs
Estimator enables quick, high-level WLAN planning.
Nov 3rd, 2010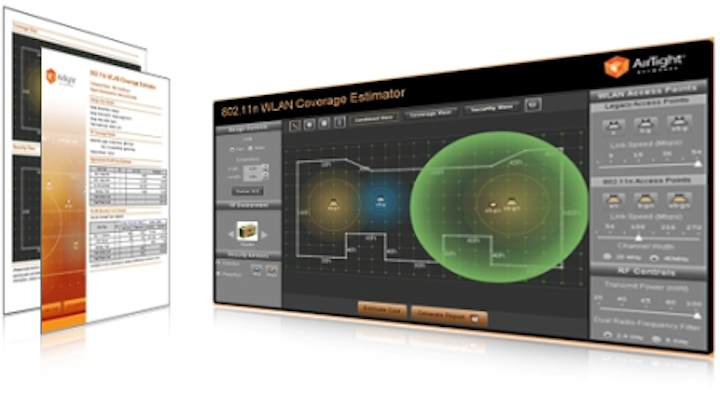 A free online estimator available from AirTight Networks allows users to estimate coverage and costs when they are planning 802.11n wireless networks. On its web site, where the estimator is also available, AirTight Networks says, "The 802.11n WLAN Coverage Estimator does not replace a full-fledged WLAN planner ... but it is useful for quick, high-level planning of your WLAN infrastructure and security, and for estimating the total cost of your WiFi rollout."
Users of the estimator can define their layout and RF environment, plan coverage and security of 802.11n as well as 802.11abg wireless LANs, evaluate 802.11n's advantages, configure and compare "what-if" scenarios, estimate costs, and save the plan.