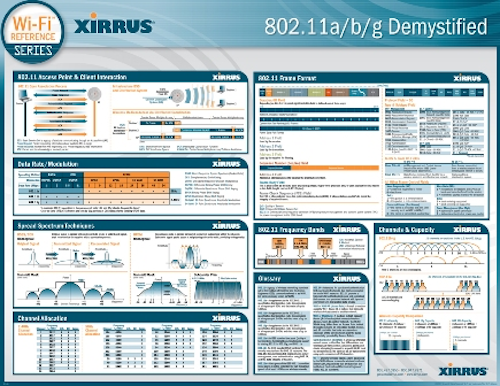 Xirrus has made available a set of free, downloadable posters that explain wireless fundamentals as well as more-detailed information on 802.11-based WiFi networks.
Completing a registration form, which includes name and contact information, enables anyone to download a set of posters that "de-mystify" wireless LAN systems and technologies, including the following.
802.11n principles
WiFi authentication
WiFi encryption
High-performance WiFi
The image at the bottom of this screen shows, in small scale, the "802.11 a/b/g Demystified" poster.
Those who register can also download a series of accompanying podcasts on the same topics.
Register here for the "WiFi demystified" set of posters and podcasts from Xirrus.