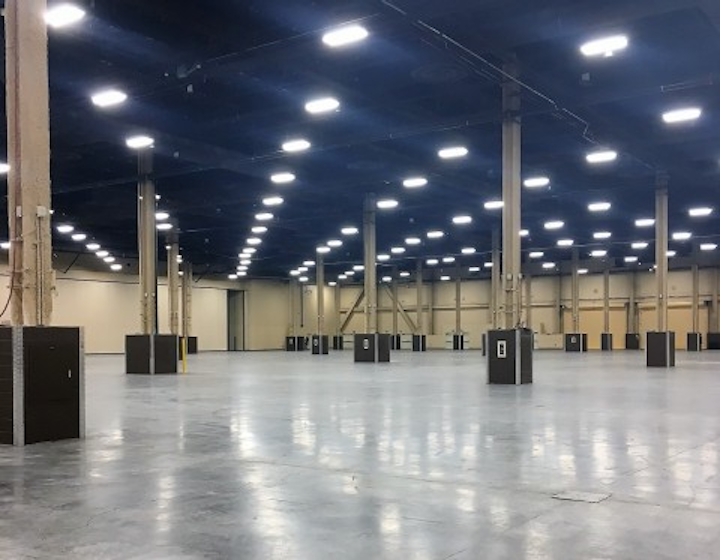 MGM Resorts International has implemented an innovative wireless control network at its Mandalay Bay Convention Center to digitize more than 1,600 light fixtures covering approximately 1 million square feet of floor space across six exhibit halls.
Current, powered by GE (NYSE: GE) installed its Daintree wireless controls network to reduce the amount of supplemental lighting required for major trade shows while gaining exhibitor-specific control capabilities in Mandalay Bay's giant convention center, the second-largest in Las Vegas. Daintree, which combines Intel technology with web-based software to automate energy management, building control and system configuration from any location, was recently designated as an Intel Market Ready Solution.
The new digital network was showcased earlier this year at one of Las Vegas' largest trade exhibitions, UBM Fashion's MAGIC Trade Show, where organizers reported that the need for supplemental lighting was nearly eliminated compared to prior years. The ability to modify light levels from 0-100 percent, along with real-time management capability above each booth, was a game changing benefit for a fashion-forward show like UBM's MAGIC, which opened another show at the Mandalay Bay today.
"Current's Daintree controls are supporting our energy saving goals while improving the customer and client experience," said Chris Magee, vice president of sustainable facilities at MGM Resorts. "Strong partners with significant commitment to the environment are what makes these types of projects a success."
Energy Resources of Boulder, CO worked with Current to implement the platform as a first step toward fully digitizing the facility's lighting infrastructure. MGM Resorts is also exploring adding additional functionality that would integrate the lighting system data with its corporate building analytics platform.
"For many years, Las Vegas has sat at the epicenter of building innovation, and we are excited to be working with the MGM Resorts team to pioneer the next generation of digital lighting technology," said Garrett Miller, chief digital officer at Current, powered by GE. "The granular control capabilities of our Daintree system at a site as large as Mandalay Bay demonstrates the potential to extend beyond energy savings."
Daintree is Current's second platform to be designated as an Intel Market Ready Solution. Current and Intel also jointly market and sell Current's CityIQ platform, which is being deployed in cities like San Diego, Atlanta and Portland, OR.
"From office buildings to convention centers to city streets, our collaboration with Intel is transforming urban infrastructure into more intelligent environments," said Miller.