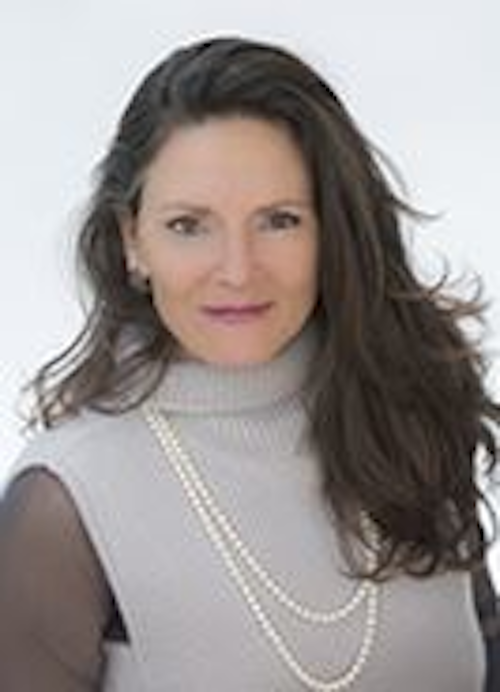 In a recent blog post Tam Dell'Oro, founder and president of Dell'Oro Group, described why 802.11ax wireless LAN will drive deployment of multiple-gigabit NBase-T technology, and why uptake of 802.11ax may be much quicker than 802.11ac or 802.11n. The post came on the heels of Dell'Oro's participation in a webinar hosted by the NBase-T Alliance.
In the post, she explained, "802.11ax access points will have an amplified impact on the Ethernet network as they connect into the Ethernet network with two ports rather than the traditional one port. One of the Ethernet ports will be either 2.5 or 5 Gbits/sec. This will have a cascading effect through the network." Additionally, "The price premium for 802.11ax will be significantly lower than previous technologies. This suggests that adoption may be faster."
Dell'Oro also pointed out that enterprise users' rate of migration away from desktop PCs and two portable (laptop/tablets) has slowed. Desktop PC shipments appear to be stabilizing, she added. Within that landscape, "most wireless LAN deployments now expand, rather than replace, the Ethernet network," Dell'Oro observed. "Through our end-user interviews, Dell'Oro Group learned that the majority of wireless LAN deployments are in areas where Ethernet never existed, such as common areas in the education sector, public areas in government buildings, museums, and shopping malls."
Additionally, she noted that manufacturers are introducing low- and mid-range 802.11x products, unlike previous-generation 802.11ac and 802.11n. Consequently, "ax" is likely to be adopted early even by price-sensitive users.
You can read Tam Dell'Oro's complete blog post here, and you can view the NBase-T Alliance/Dell'Oro webinar here.