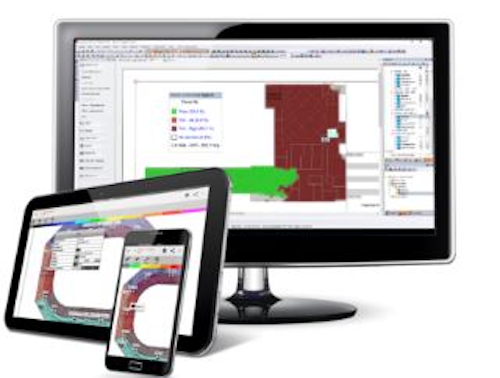 iBwave has released the latest version of its flagship product - iBwave Design Suite. According to the company, "the new and improved iBwave Suite contains all the powerful features that make it the standard for in-building wireless network design, plus new leading-edge capabilities to easily design high-density venues and leverage new and emerging technologies like LTE-Advanced, LAA, and CBRS."
The company notes that 80% of mobile communication happens indoors, specifically inside large venues such as stadiums, airports, enterprise campuses and hospitality sites. "iBwave Release 10 is all about helping and simplifying network densification planning and achieving true LTE Advanced data throughput to enable new technologies such as CBRS, LAA paving the road to 5G," adds iBwave. "As these new technologies and data-heavy broadband applications emerge, carriers need to adapt existing networks and design future networks to tackle these issues."
"Fifteen years ago, we saw the need for a fast, efficient and reliable way to design in-building networks, we developed a solution that became a worldwide standard for in-building network design," comments Seth Roy, VP product line management at iBwave. "Fast forward to 2018 and we continue to evolve to better meet the needs of our carrier and enterprise customers. iBwave Release 10 helps you prepare for future network design trends by leveraging technologies such as LTE-A and CBRS."
Related: iBwave claims to cut in-building network design time by 30% with updated entry-level tool