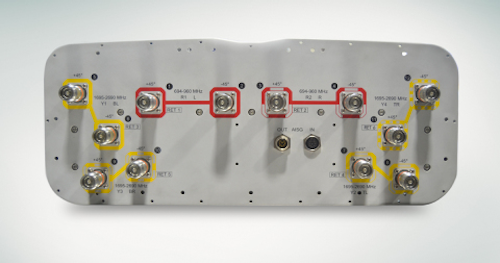 CommScope (NASDAQ: COMM) and co-owned CCI and CCAI (collectively, CCI) have reached an agreement that resolves all litigation between the parties in India and the United States. The litigation relates to advanced base station antenna technologies that enable better performance in wireless networks.
Under the terms of the agreement, CommScope has taken a worldwide license to CCI's patents directed to asymmetrical twin beam antenna techniques. CCI and its co-owned affiliates have taken worldwide licenses to specific CommScope patents relating to systems for enabling electrical tilt in base station antennas. Both parties say they recognize "the validity, scope and applicability of their relevant patents and fully acknowledge the fundamental principles and techniques underpinning the relevant patents."
"CommScope and CCI have made substantial investments in research and development in these areas, and each recognizes the need to protect the patentee's rights while allowing for appropriate licensing agreements that allow customers to have access to the most up-to-date technologies at fairly competing sources," continues a press statement issued by the companies.
The new agreement provides freedom of design for each company's technical teams and should accelerate further research and development, while improving their ability to compete in global markets. Further details of the agreement will not be disclosed.
Learn more at http://www.commscope.com.