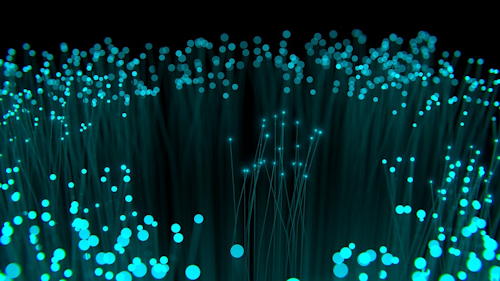 Pixabay
At Fiber Connect 2019 in Orlando, FL (June 3-5), OFS introduced its Fortex 2DT loose tube fiber-optic cable as the newest addition to the company's Fortex DT completely gel-free cable portfolio. OFS claims that the Fortex 2DT cable "is the industry's first totally gel-free loose tube cable to feature 200 micron optical fiber in a fully-rated Telcordia GR-20 design."
OFS notes that smaller and lighter weight cables such as the Fortex 2DT can help to reduce installation costs in a number of ways including: allowing longer and faster installation with greater distances between handholes (underground installations); providing lighter loads on poles (for aerial installations); and enabling more cable on a reel, which can help to reduce shipping costs and enable fewer splice points. 
These cables can also help to speed installation and lower costs by reducing preparation and splicing time along with reducing the need for cleaning chemicals in the field, notes the company.
The Fortex 2DT Cable product line includes single jacket, light armor and armored constructions. The cables are available with up to 288 fibers in a Telcordia GR-20 Issue 4 compliant cable design. They may be ordered with the OFS AllWave+, AllWave FLEX, or AllWave FLEX+ 200 micron optical fibers.
"This new design reduces cable diameters by up to 18% and areas by up to 32%," adds an OFS press release. "By using the AllWave+ 200 Micron Single-Mode Fiber, this cable offers improved fiber density and allows more efficient use of network pathways," concludes OFS.