28-AWG mini Category 6A patch cables
Quabbin's DataMax Mini-6A F/UTP patch cable is 23 percent smaller and 33 percent lighter than 26-AWG F/UTP Category 6A patch cables, the company says.
Jan 26th, 2015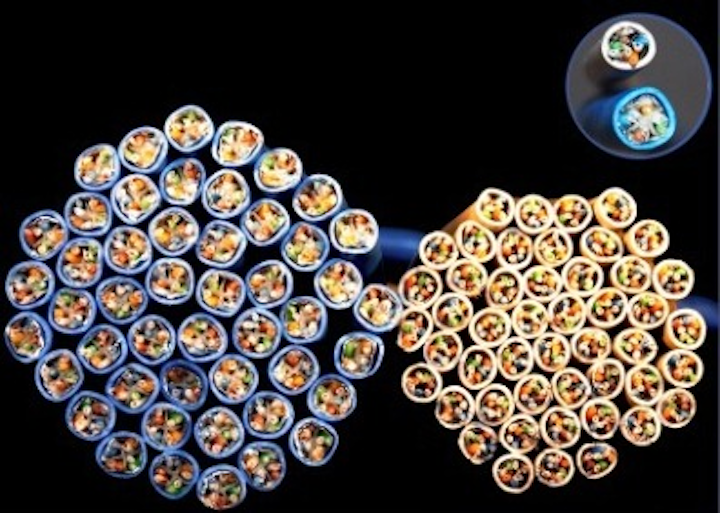 Quabbin Wire and Cable Company will introduce its DataMax Mini-6a F/UTP patch cable at the BICSI Winter Conference taking place February 22-26. The new Category 6A patch cables from Quabbin include 28-AWG conductors and incorporate a spline-free design, which gives the cable a reduced diameter, the company explains. "Features include a 23-percent reduction in size, a 38-percent smaller cross-sectional area and a 33-percent difference in weight when compared to standard 26-AWG F/UTP patch cable," Quabbin said when announcing the cable.
"DataMax Mini-6a F/UTP will meet Category 6A plug-to-plug electrical and transmission parameters up to 56 meters, making it an excellent solution for data center patching solutions, top-of-rack applications and other temperature-sensitive spaces where patch-cable transmission-distance is secondary to maximizing airflow," Quabbin added.