Berk-Tek opens TEK Center to demo real-world cabling, emerging application scenarios
Open to Berk-Tek customers and prospects, the center allows visitors to evaluate options firsthand and spec cost-effective cabling systems.
Apr 15th, 2015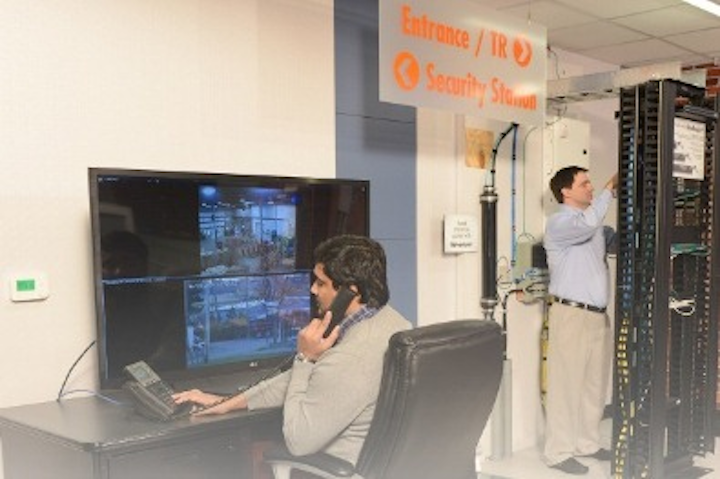 Berk-Tek, a Nexans company, recently announced the opening of The TEK Center at its New Holland, PA facility. The center includes 7,000 square feet of space that enables visitors to experience a working data center, an enterprise showcase, and application-and-material laboratories. Networking and technical experts from Berk-Tek's staff are available to help TEK Center visitors select cabling solutions that best suit their needs.
"At Berk-Tek we understand that selecting the right network infrastructure is a critically important decision, and that making the right decision now can pay big dividends later," said Jim Frey, director of marketing for Berk-Tek, when the company announced the center's opening. "The TEK Center was built for customers and prospective customers to see and feel what they are specifying instead of relying on pictures and data sheets. It's a place where you can try before you buy."
Company president Paul Trunk added, "Berk-Tek's number-one commitment is to our customers and to help them maximize their success. The investment we have made into the TEK Center is an example of this commitment. We invite our customers and prospective customers to visit us and see for themselves how Berk-Tek can help."
In literature describing the TEK Center, Berk-Tek acknowledged what many users have asked: "How can you know what's really right for you if you can't see it, touch it and feel it?" At the center, the company emphasized, "You can evaluate options firsthand and work with Berk-Tek engineers to spec a cost-effective system. Want to see how different cables perform when subjected to certain levels of stress? Want to evaluate different options for your data center migration path?" Visitors to the center are able to do so.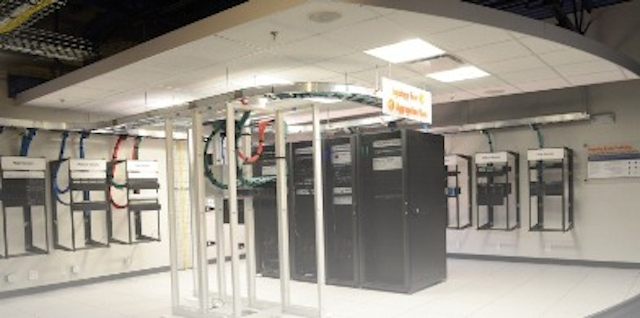 For example, the facility's working data center (pictured above) has a demo area that can be customized to preview different network architectures including top of rack and end of row, above-rack and raised-floor, migration paths from 1 to 100 Gbit/sec, as well as high-, medium-, and low-density solutions. The enterprise showcase area "contains examples of various environments including indoor, outdoor, security, office, campus and more," Berk-Tek said. "We can demonstrate the effects the simultaneous transmission of voice, data and data can have on real-world applications."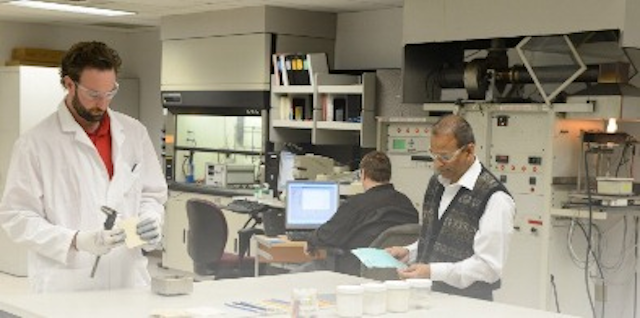 The research and development facility (pictured above) includes an applications lab as well as a materials lab. In the applications lab, Berk-Tek explained, "We put our cables through rigorous testing of real-world applications, in real-world environments to make sure they perform as designed," while in the material lab, engineers "formulate and develop innovative materials and processing techniques for Berk-Tek's high-performing cables," the company noted. "Berk-Tek develops our own materials in order to protect your network traffic from the heat of PoE."
Interested parties can inquire about visiting the TEK Center here.