Microarray fiber-optic cables for the data center
Superior Essex's new 24- and 144-fiber cables enable crimping directly to 12- or 24-fiber array connectors as well as single-ferrule connectors.
Jul 1st, 2013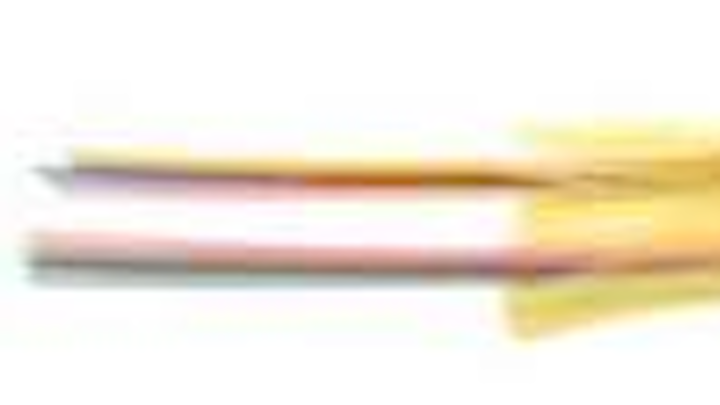 The Microarray Data Center cable product line from Superior Essex comprises a variety of loose-tube fiber cables "designed for high-density installations," the company says, "and specifically for plug-and-play installations." The 24-fiber single-unit plenum Microarray Data Center Interconnect cables and the 144-fiber riser and plenum Microarray Breakout cables are new to the product family, the company explains. The portfolio "gives customers a full line of fiber counts and types including plenum and riser 12- and 24-fiber interconnect cables, and 24-, 48-, 72-, 96- and 144-fiber plenum and riser breakout cables," Superior Essex says, "all available in either Teraflex singlemode or multimode bend-insensitive OM3 or OM4 fibers."
Both the breakout and the interconnect cables feature a compact design in a loose-tube form factor. Each cable includes aramid yarns, which allows crimping directly to 12- or 24-fiber MPO-style array connectors. Each cable has a flexible, low-smoke PVC plenum or riser-rated jacket, which Superior Essex says provides for quick and easily installation.
Paul Neveux, director of premises product management with Superior Essex, explained, "The Superior Essex Microarray Data Center cable family offers a broad product set for our customers, allowing them to tailor their cabling system to their specific installation, density and application needs whether the system requires 12- or 24-fiber array connectors, or standard single-ferrule connectors."