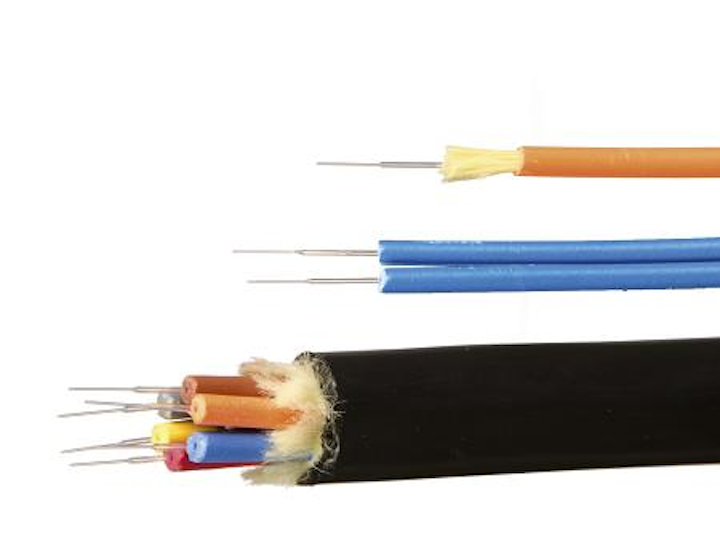 Laser Components (Germany) recently announced that it now offers its own full line of fiber-optic cabling. Available immediately, the product portfolio includes both indoor and outdoor cables, ranging from simplex cables to duplex cables to multi-channcel breakout cables that are compatible with all standard connector systems.
Custom solutions are also available, says the company. Step-index fibers with a particularly high coupling efficiency are used in all cables, allowing the application of inexpensive emitter and receiver components. The cabling's numerical aperture is 0.37; the diameters of standard cables include 2.2 mm, 2.5 mm, and 3.0 mm.

See: Anixter defines best practices for LSZH wire and cable

Available cable materials include PVC, PE and PU; OFNR-/OFNP-classified materials with low-smoke characteristics for LSZH, riser, and plenum applications are also available. Most cables can be delivered both with and without aramid yarn for strain relief purposes. The company recommends that its strain relief cabling should be used with SMA and ST connectors.

More information is available here.