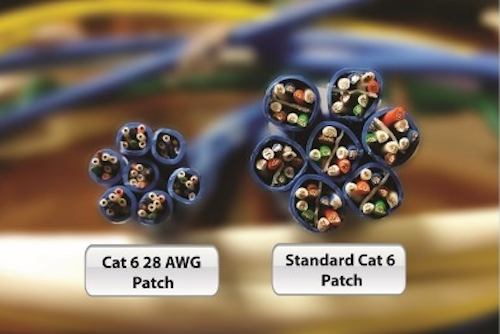 Comtran Cable recently introduced a Category 6 28-AWG patch cable that the company said "is nearly 50-percent smaller than standard Category 6 patch cable. This breakthrough in cable diameter creates a number of advantages for contractors and installers." The Comtran patch cable's 0.145-inch outer diameter "allows twice the amount of space for more cables to be routed through pathways," the company explained.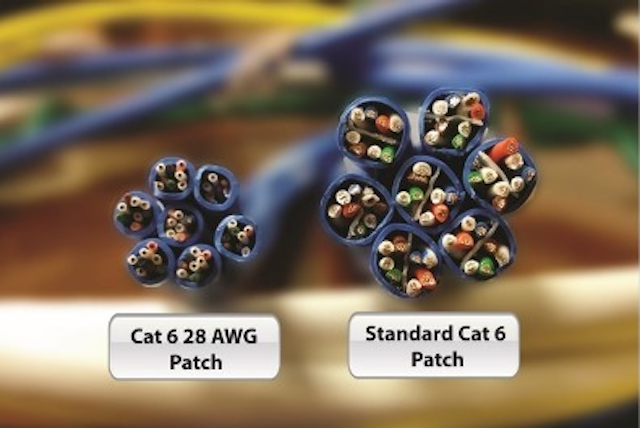 Joe Barry, Comtran's general manager, said, "This cable is the perfect solution for those tight-squeeze environments that require Cat 6 electrical performance plus flexibility. Data center managers will appreciate how much more free air space will be created, allowing increased airflow and reduced cooling costs."
The company added that the new Category 6 28-AWG patch cable exceeds all ANSI/TIA-568-C.2 Category 6 standards for electrical-performance parameters including near-end crosstalk and return loss, and features an attenuation de-rating factor of 1.9. "Its tight bend radius simplifies installation in high-volume areas while the cable's smaller size provides improved flexibility, which eases overall cable management," Comtran said.