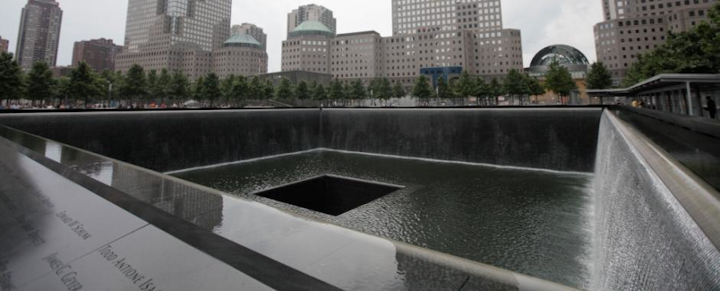 911memorial.org
In March of this year, it was announced that an educational and historical institution and National Memorial located in New York honoring the victims of 9/11 continued to expand the network cabling in its data center with a Cablesys pre-terminated patch panel system.
The institution wanted to add another 48 fiber-optic connections capable of supporting high-speed 10 Gigabit Ethernet bandwidth between two separate cabinets. Using smallest-footprint High-Density (HD) connectivity, Cablesys built pre-terminated fiber-optic patch panels for the memorial. In addition, Cablesys pre-tested the panels to the IEEE 802.3ae 10GbE standard to ensure maximum performance. Within two weeks, the institution's IT staff received a kit containing cable assemblies with test reports, bracket panels, cable management panels, and screws. Each assembly measured 10 meters in length and consisted of twenty-four OM3 cables individually numbered, labeled and bundled together. Both ends of the assembly had a unique bezel terminated with a twenty-four LC ports. As noted by Cablesys, for installation, "the only thing the institution's IT staff had to do was screw the bracket panels into the server cabinets, route the cables, and snap the bezels into the panel."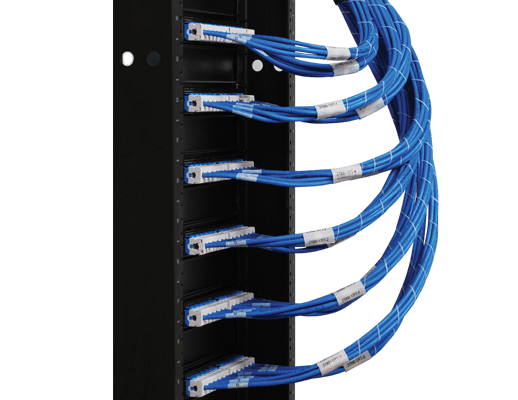 CablesysIn April, it was announced that the U.S. Department of Energy (DOE) located in California continues to expand its network cabling system using a Cablesys' pre-terminated patch panel solution. The department wanted to add 72 more Category 6A (CAT6A) data ports between multiple cabinets that were capable of supporting high-speed 10 Gigabit Ethernet bandwidth. Cablesys built the pre-terminated CAT6A patch panels using Foiled Twisted Pair (FTP) cables and connectors. FTP shields the components to prevent signal degradation by harmful Electromagnetic Interference (EMI) commonly present around power cables, heavy machinery, and other sources. Once the DOE's IT staff received the materials, all they had to do was screw the bracket panels into the server cabinets, route the cables, and snap the connectivity into the panels, as noted by Cablesys. 
Finally, this past February, Cablesys announced that, as a Fortune 1000 household and beauty product corporation headquartered in Florida planned to build a data center located in Fort Worth, Texas, the corporation was in search of a cabling system that its IT staff could install themselves. The company also wanted the system to be modular, allowing any necessary changes to be performed quickly. After learning about Cablesys' DIY pre-terminated Ethernet patch panel system, the company decided it offered the particular solutions it needed.
The entire system was pre-built by Cablesys. The fiber-optic patch panels came with modular cassettes pre-terminated with OM3 fibers. The cassettes connected MPO connectors from the rear to LC connectors on the front. The copper-rated patch panels included cable assemblies pre-built with modular bezels on both ends. Each assembly consisted of six bundled Category 6A cables pre-terminated with six RJ45 Ethernet connectors on each end. Most importantly, no special tools were required. "The entire installation was done using a flat head screwdriver," noted Cablesys. The patch panel design allowed the corporation's IT staff to simply snap-in the connectivity. 
Exclusively serving customers in the U.S. and Canada, Cablesys is a significant North American manufacturer of wire, cable, and connectivity used in the distribution and transmission of network communications within data centers. Founded in 1997, the firm prides itself on bringing simplified connectivity to the industry, including structured cabling technologies for applications including: 100G; 40G; 10G; CAT6A; CAT6; CAT5e; Phone; Audio; Video; and Fiber optics.
Cablesys also offers an especially broad selection of product categories, including: Pre-terminated patch panel cabling systems; Pre-configured fiber enclosures; Pre-bundled fiber patch cables; Fiber patch panels; Ethernet patch cables; Bulk cables; Telco cables; and Handset cords.
Contact Cablesys at 1-800-555-7176 or send an email to cs@cablesys.com.