Preterminated cabling cassettes available with color-coded ports
HellermannTyton's RapidNet UTP Category 6 and Category 6A preterminated cabling system offers colored jacks in its standard and short-body cassettes.
Nov 20th, 2015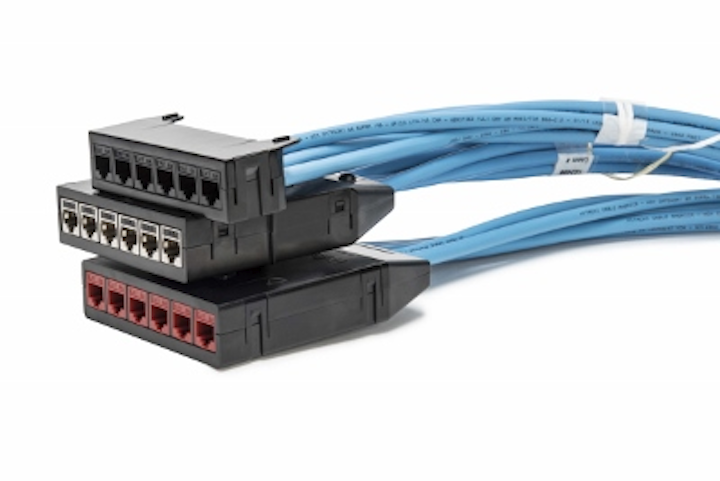 HellermannTyton recently announced new options for its RapidNet preterminated cabling system that allow easy color-coding. The Category 6 and 6A unshielded versions of RapidNet are now available with colored jacks. The company explained, "Available in both standard size and short-body RapidNet cassettes, ports are available in a choice of colors to help define network features such as routes, services, hierarchies or security levels. In addition, colors can be used to define connections within a shared space such as in a colocation data center."
HellermannTyton said when used with modular angled panels, the short-body cassettes maximize space by eliminating the need for horizontal cable management. The company offers RapidNet preterminated cabling systems in fiber-optic as well as copper options.
"Both RapidNet 6A UTP and shielded 6A F/UTP solutions are designed to drastically reduce alien crosstalk and to extend usable bandwidth up to 400 MHz for 10GBase-T applications," HellermannTyton said. "A patented contact set is designed to cancel near-end crosstalk at the point of insertion by providing capacitive compensation through a flexible PCB mounted onto the contact set."