Right-angle USB cable assemblies
18 new configurations round out L-Com's USB offering for confined-space applications.
Jan 31st, 2013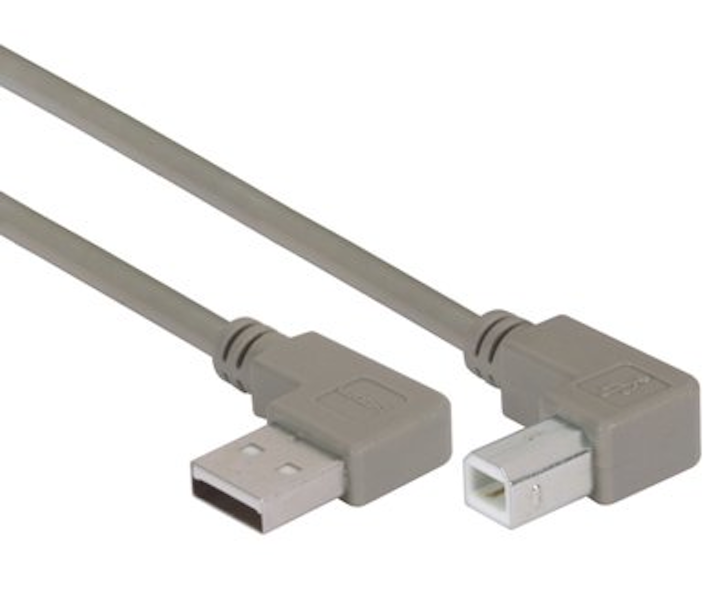 L-Com has expanded its line of right-angle USB cable assemblies by adding 18 new configurations designed to address confined and tight-space connectivity applications. The new, angled USB 2.0 cable assemblies "solve difficult connection issues in tight places," the company explains. "Each cable assembly is constructed with USB 2.0-compliant cable with 26-AWG power leads and feature 30 micro-inch gold-plated contacts, which provide reliable connections even with repeated mating cycles. These new assemblies feature every right-angle combination off-the-shelf. Additionally, eight lengths are available for each series, ranging from 0.3 meters to 5 meters."
Product manager Steve Smith commented that L-Com has seen success with its initial release of right-angle USB series cable assemblies. "We were seeing more requests coming in for different right-angle combinations that became custom cable orders," he explained. "By adding these additional new configurations to our stock product offering, we can provide faster delivery and easier ordering for our customers."
The assemblies are available directly from L-Com and from its authorized distributors. A one-page visual tip helping users identify and select appropriate right-angle USB assemblies is available for free download at L-Com's website here.