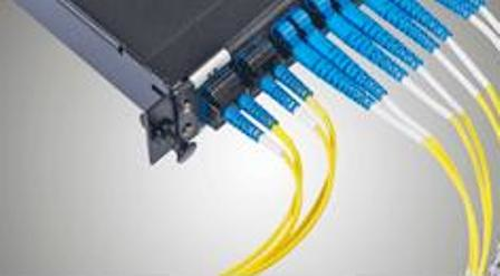 New multimode and singlemode fiber-optic assemblies from TE Connectivity feature LC connectors that are 35.4 mm in length, according to the company, making these assemblies a literal nice fit in environments where space is tight. TE Connectivity says the 35.4-mm length of the connector is from ferrule-tip to boot-end.
The company says the boot is constructed with bend-limiting characteristics that enables the assemblies' signal-integrity performance to hold up even under load. The connector's ceramic ferrules are 1.25-mm in diameter and the assemblies come with protection caps. They also feature anti-snag latches and are available as simplex or duplex assemblies.
TE Connectivity projects the fiber assemblies will be used in premises cabling, access and metropolitan networks, computer clusters and other systems.