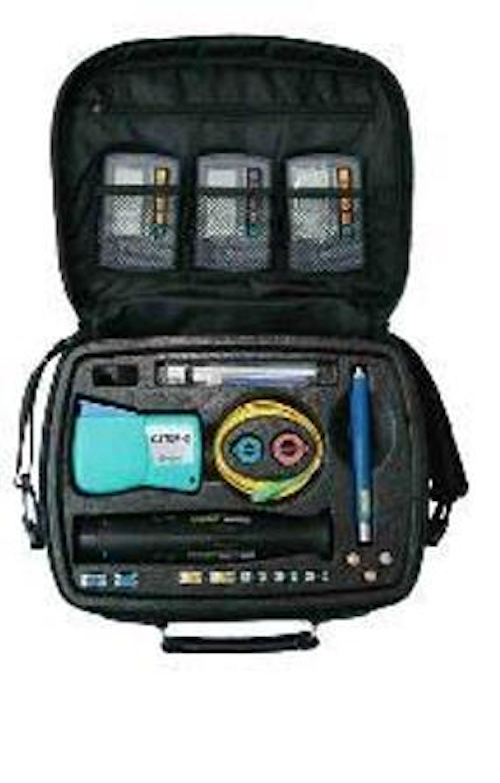 Kingfisher International offers the MPO/MTP-specific FiberTester for fiber-optic cabling systems with MPO connectivity. The kit is available with three levels of functionality:
A simple clean-and-inspect kit
A clean/inspect/test kit for multimode fiber
A clean/inspect/test kit for multimode and singlemode fiber
Each kit incorporates Kingfisher's KI6610 fiber inspection microscope, which the company says provides improved image quality, eye safety, and productivity. The test kits also include multimode test sources featuring the encircled-flux launch condition for improved loss-testing accuracy. The testers also incorporate Multi-Fiber ID, a function that "gives improved continuity/polarity test capability across 12 fibers," Kingfisher says.
"MPO/MTP ribbon fiber connectors are rapidly gaining popularity in many areas of fiber optics, from LAN to telco and others," the company said in a statement announcing the test kits' availability. "They provide a practical method of reducing the cost and complexity of handling cabling and connectivity in high-fiber-count environments, which are becoming much more common." The company adds that to date, MPO/MTP-connected fiber systems "have been poorly supported by appropriate test kits."