ASHRAE report assesses effectiveness of brush grommets in raised floor data centers
Upsite Technologies says its KoldLok fared best among the grommets ASHRAE examined in its study of raised floor data centers.
Sep 4th, 2015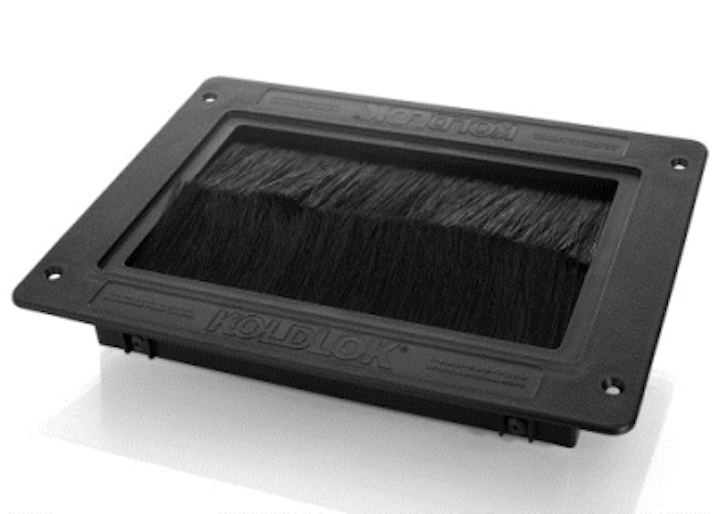 Upsite Technologies recently publicized the availability, and results, of a new report published by ASHRAE. The report details ASHRAE's findings concerning how effectively brush grommets seal cable openings in raised floor data centers. "The third-party, independent testing concluded that the performance of Upsite's KoldLok Brush Grommets seal best and save data center operators the most energy, enabling significant cost savings," Upsite said.
The 8-page report is titled "Plenum-Leakage Bypass Airflow in Raised Floor Data Centers," and, Upsite says, "documents scientific test findings for five leading brush grommet brands. KoldLok's Integral grommet was found to offer data center operators significant annual operational expense savings—approximately 50 percent greater than the next-closest tested competitors' brush grommets." Upsite bases the 50-percent claim on incremental savings over those available through the use of the test grommets exhibiting the highest levels of leakage on an area-corrected basis. Upsite continued, "Conservative projections based on the report's findings show that data center operators can enjoy 10-year savings of approximately $960,000 if KoldLok grommets are installed in a 1-MW data center."
Peter Crook, president of Upsite Technologies, said, "The reduction of bypass airflow is still an important issue with data center operators. It is gratifying to see the energy and operational savings of the original Upsite KoldLok grommet highlighted in the report."
Upsite further explained that because of the high energy costs associated with air leakage in raised floor data centers, engineers are taking a hard look at practical solutions to reduce bypass airflow and recover stranded cooling capacity. "The long-term savings highlighted in the ASHRAE-published report provide clear evidence to choose the grommet that yields the greatest energy savings while providing the lowest levels of leakage."
Upsite is offering a condensed version of the report on its website here. The full report can be purchased from ASHRAE here.