23-inch 1U blanking panel
Upsite Technologies' HotLok 1U blanking panel is now available in a 23-inch version as well as the original 19-inch version.
Dec 31st, 2015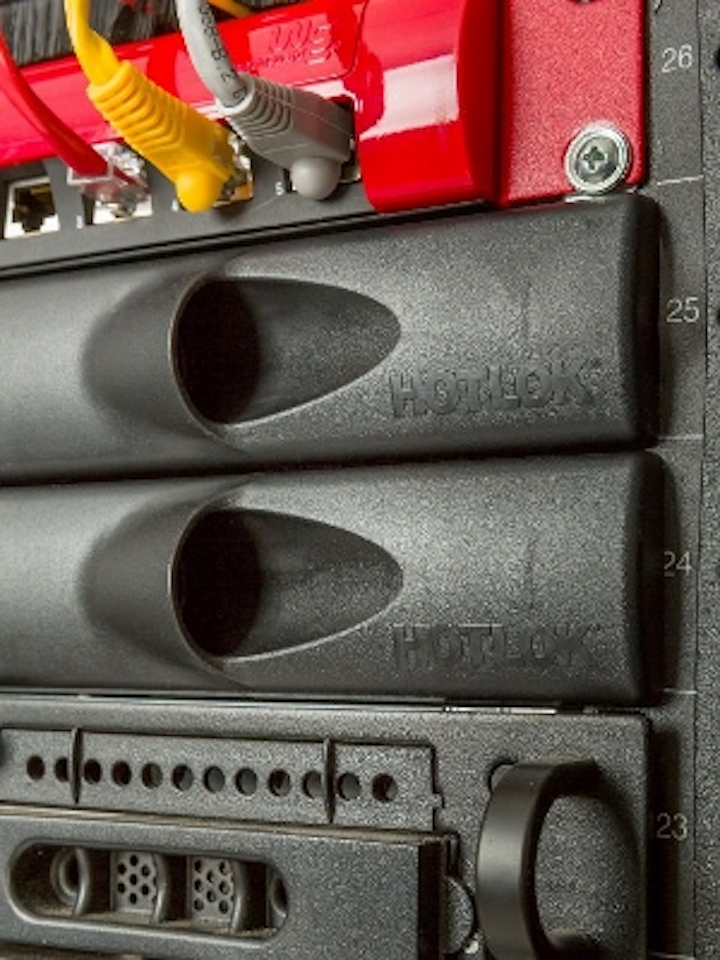 Upsite Technologies recently added a 23-inch 1U blanking panel to its HotLok product line. "Created in response to customer demand … the HotLok 23-inch blanking panel will accommodate the growing trend of wider IT cabinets, and the new 23-inch blanking panel is the first snap-in blanking panel in the market designed exclusively for IT racks," the company said when announcing the product.
It is designed to seal opening in IT equipment cabinets and control airflow for optimized cooling effectiveness within the data center. Upsite says these 23-inch 1U blanking panels "reduce hotspots and bypass airflow by preventing equipment exhaust air from migrating to the conditioned air intake stream at the front of the cabinet." The company adds that the panels "were created to fill a critical gap in the marketplace, reducing cooling costs and helping larger IT cabinets operate more efficiently."
Peter Crook, president and chief executive officer of Upsite Technologies, said, "While Upsite has been providing data centers with innovative airflow management solutions since 2001, we are constantly looking for new ways to increase energy efficiency with simple, easy-to-use products. The newest additions to our award-winning HotLok product line will go far to help data center managers achieve their goal of a lower PUE."