Starline enhanced Critical Power Monitor maximizes density, minimizes footprint while monitoring data center power
The latest version of CPM fully integrates into Starline Track Busway plug-in units, with the ability to monitor data center power consumption at the multiple receptacle level.
Apr 20th, 2015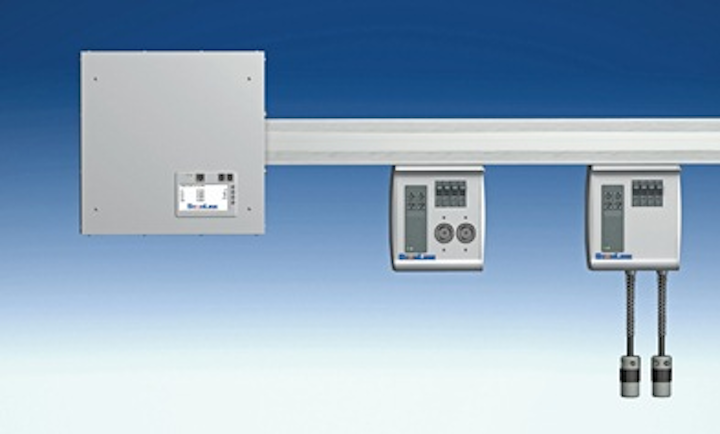 The latest version of the Starline Critical Power Monitor (CPM) "is enabling organizations to further maximize their energy management and efficiency," said Universal Electric Corporation as it introduced the product today. The enhanced CPM is being officially released at the AFCOM Data Center World event, taking place April 21-23. "This revenue-grade power monitoring device proactively monitors power usage and distribution in the data center environment, and was specifically designed to minimize the footprint needed within Starline Track Busway plug-in units, thus maximizing the plug density options for installation," the company further explained.
About the enhanced CPM's ability to effectively and efficient monitor data center power, Universal Electric Corporation's director of marketing Mark Swift commented, "Providing a full-featured metering option in a small footprint, and at a competitive price point, were the main objectives when we decided to expand the CPM product line. In order for end users to thoroughly understand the power usage in their facilities, we wanted to create a compelling offering to integrate metering at all levels of our products, and I think we have definitely hit the mark with this exciting new version of the product."
The CPM is designed to be fully integrated into Starline Track Busway plug-in units; it can accommodate up to six current inputs, "making it one of the few devices available on the busway market today that can monitor data center power consumption at the multiple receptacle level," the company noted. "The Starline CPM also comes with an easy-to-install, user-friendly web interface so that data center managers can quickly provision and implement the device. Connectivity options for the CPM include both wired Ethernet and Modbus, and an optional 802.11n WiFi version is also available."
The new CPM release includes these four available versions.
Single Ethernet
Single Ethernet and WiFi
Dual Ethernet
Dual Ethernet and Modbus RTU, supporting a daisy-chain Ethernet topology
The Starline CPM is calibrated to meet ANSI revenue-grade standards for power usage, and comes with a variety of communication interfaces that Universal Electric points out facilitate seamless integration via building management system (BMS) and data center infrastructure management (DCIM) packages.