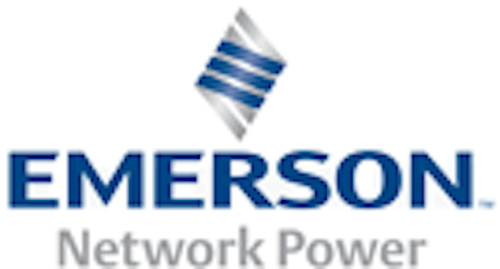 Emerson Network Power (NYSE: EMR) has unveiled its Liebert eXM UPS. The 3-phase UPS is energy-efficient and flexible for a variety of environments and delivers the highest level of power capacity for midsize applications, claims the company. Further, the Liebert eXM UPS includes a robust on-unit LCD panel to manage operational parameters, as well as an Alber battery monitoring option that can improve the reliability of backup batteries through continuous testing and reporting. The 3-phase UPS will be available in North America (including Canada), Central America and Latin America in March, in eight fixed capacities from 10 to 100kVA/kW, in 208V and 220V.

"Managers of small to midsize UPS power applications are faced with significant economic challenges in powering data center and remote IT facilities. They need fast solutions that deliver lower first costs and ongoing operational savings, while allowing for flexibility in a dynamic IT environment," notes Peter Panfil, vice president, global power, Emerson Network Power.

According to Emerson, the ENERGY STAR-qualified Liebert UPS delivers among the highest efficiency levels for midsize power applications. During double conversion mode, the transformer-free Liebert eXM UPS delivers 95.4 percent efficiency. While in energy saving Eco-Mode, efficiency increases up to 98 percent. Customer savings of more than $1,000 annually can be achieved for every efficiency percentage point gained per 100kW. In addition, the new system's unity power factor design delivers the highest level of power capacity, claims the company, reducing cabling and installation costs and saving more than 30 percent in floor space over comparable configured systems.

The system's optimized ancillary features add significant flexibility to meet dynamic IT environments. These include matching battery cabinets that extend runtimes, bypass cabinets to allow full-system maintenance without critical load shutdown, distribution cabinets offering subfeed breakers and panel boards to connect to load, and paralleling cabinets to achieve higher capacities or add redundancy.

The intelligence capabilities of the Liebert eXM UPS include a robust on-unit LCD panel which manages operational parameters while reducing human error. The system's Alber battery monitoring option improves the reliability of backup batteries through continuous testing and reporting. Additionally, the company's exclusive LIFE Services offering provides rich lifecycle management via continuous remote diagnostics and proactive service dispatch. Emerson experts use advanced service level data and IP-based communications to anticipate, identify, diagnose and respond to problems before they can cause downtime or hinder performance.

Superior operational control can be realized through the Emerson Network Power data center infrastructure management system, the Emerson Trellis platform, or the Liebert Nform and Liebert SiteScan systems, each delivering improved overall control, visibility and infrastructure performance. For more information, visit www.EmersonNetworkPower.com.