Modular data center offers flexibility, power efficiency
The newest ISO container-sized data centers from Cannon T4 yield 95- to 98-percent power efficiency and are available with two or three open sides that bolt together.
Mar 18th, 2014

Cannon Technologies' Cannon T4 recently introduced a new range of ISO container-sized modular data centers that provide full UPS facilities, hot- and cold-aisle functionality, and a choice of 6-, 12- and 13.5-meter sizes.
Mark Awdas, engineering manager with Cannon Technologies, explained the new options offer advantages including free cooling, low PUE ratios, and medium/high-density facilities. Key features of the units include 95-percent power efficiency—98-percent efficiency in ECO mode—as well as low-power LED lighting on a single circuit, which is more efficient than the twin-circuit systems of most legacy modular facilities.
Additionally, Awdas said, the raised-floor system supports features that are not available in most containerized data centers, such as enabling cooling-water pipework and other services to operate below floor level. "In responding to client requests for these new units, our engineering team have developed an ISO standard container that gives clients room to breathe in a plug-and-play data center environment—and with drop shipping times as low as seven days," he said.
Awdas continued, "The team has also developed a modular infrastructure that gives clients a range of unique configuration options that are available, quite literally, off the shelf. Our aim when developing the new range was to create the Holy Grail of modular data centers, namely, high levels of flexibility for client installations, but without shoe-horning clients into a one-size-fits-all system."

One format option available is a clamshell design that features two or even three open sides that bolt together, "meaning that businesses really can have the best of both worlds," Cannon T4 said. "Cannon is especially proud of its clamshell option with the new ISO container series, as the units feature an outer and an inner skin design that—once sited—offers a larger data center floor area, but without the lead times that legacy modular systems traditionally require. This innovative approach with the new units has extended to the design of the lighting system, with a robust and hot-swappable low-power LED lighting circuit that replaces the twin-circuit systems seen in legacy modular data centers."
Awdas added, "Despite the ISO containers being modular in nature, flexibility was the name of the game when our design team sat down to develop these units from scratch. We started by throwing away the book on conventional data center limitations and developing an ISO container series that offers all the advantages of small and mid-sized data centers, but on a drop-ship and power-efficient basis."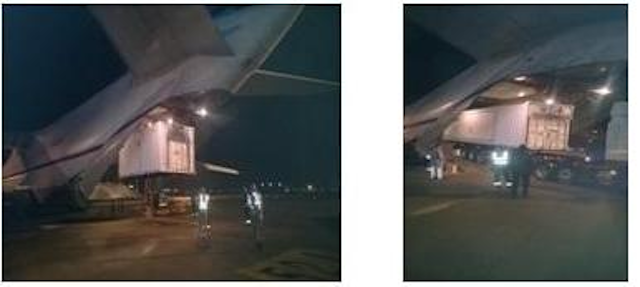 He contrasts these latest offerings from with other modular data centers by saying with the Cannon T4 options, there is no compromise. "With the Cannon ISO range clients get a wide choice of options—available on a mix-and-match basis—ranging from ISO standard to WISO and all the way to dual or triple ISO clamshell sizing in the TDMC [tactical mobile data center] range. There is also an ISO stack of multiple 2.4x12m modules in our MDC range that can be transported in standard ISO format, using a crane if stacking is required, in order to create a data center campus."