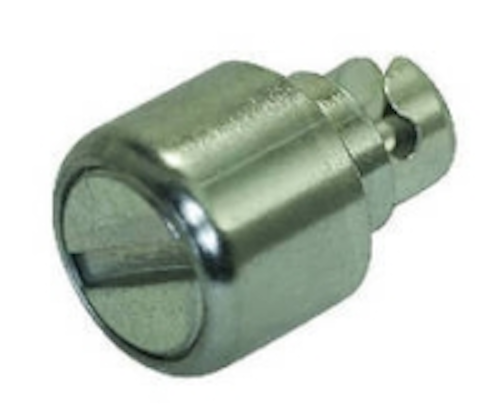 Southco (Concordville, PA) bills its DZUS D5 Panel Line quarter-turn fastener as one of the first fully captive quarter-turn assemblies available to the market, offering unique design possibilities for communications infrastructure. Designed for simple installation and a high cycle life, these fasteners can be easily integrated into applications across a variety of different industries, from aerospace to enterprise hardware, says Southco.

Related: Southco to talk data center physical security at 2014 BICSI Conference
According to the company, the DZUS D5 Panel Line quarter-turn fastener features a flare-in stud assembly, eliminating the possibility of dropped or lost hardware components and providing accurate, secure engagement and vibration resistance within data center racks. The fastener offers tool-restricted access with visual-latched indication and is available in a variety of flare lengths to accommodate varying panel thickness ranges.

"Southco's DZUS D5 Panel Line quarter-turn fastener is one of the first fully captive quarter-turn assemblies available on the market today, offering limitless design possibilities for a broad range of industry applications where quick-access is necessary," comments Southco's global product manager, Jim Grady. For more information, visit www.southco.com, send e-mail to info@southco.com, call 610-459-4000, or fax your inquiry to 610-459-4012.

Search for Distribution and Routing Equipment in our Online Buyer's Guide