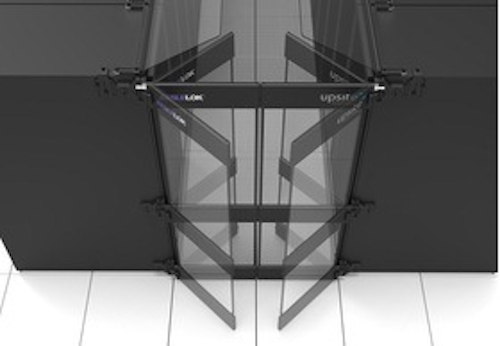 The AisleLok Modular Containment line of products from Upsite Technologies now includes bidirectional doors and adjustable rack gap panels in 42, 45 and 48U heights. "We are launching these new sizes in response to the growing demand for taller IT equipment racks," Upsite said when announcing that the new sizes are available as of November.
AisleLok is a modular aisle containment system that can be applied on a per-rack basis, Upsite Technologies explained, and can be moved and reused as a data center evolves. "Its magnetic application allows for self-installation in just minutes without the use of tools," the company said. "It provides the core benefits of traditional containment, but with greater flexibility and value."
And now greater height as well.