Grounding clamp for raised-floor pedestal
Burndy's new connector accommodates round and square pedestals.
Apr 11th, 2014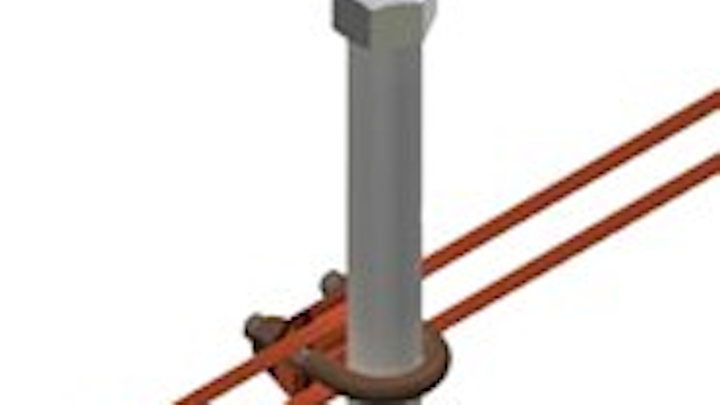 A new grounding-clamp connector from Burndy accommodates round and square pedestals used in raised-floor applications. The GP64528G1 "can be used to connect one or two cables of wire range #4 Sol. (25 mm2 sol.) to 4/0 Str. (95 mm2 sol.) cables," the company explains. "It can be used to ground three-fourths-inch to one-inch round pedestals, or three-fourths-inch to seven-eighths-inch square pedestals. The connector, made of bronze, is supplied with Durium U-Bolts, nuts and lock washers."
The connector meets UL467 Grounding and Bonding Equipment, Burndy says, and can be used to provide a low-impedance ground path for raised-floor data centers.