Chatsworth Products redesigns cabinets for better airflow isolation
The redesigned N-Series TeraFrame Gen 3 supports different-sized devices without the need for additional accessories for isolation.
Apr 16th, 2014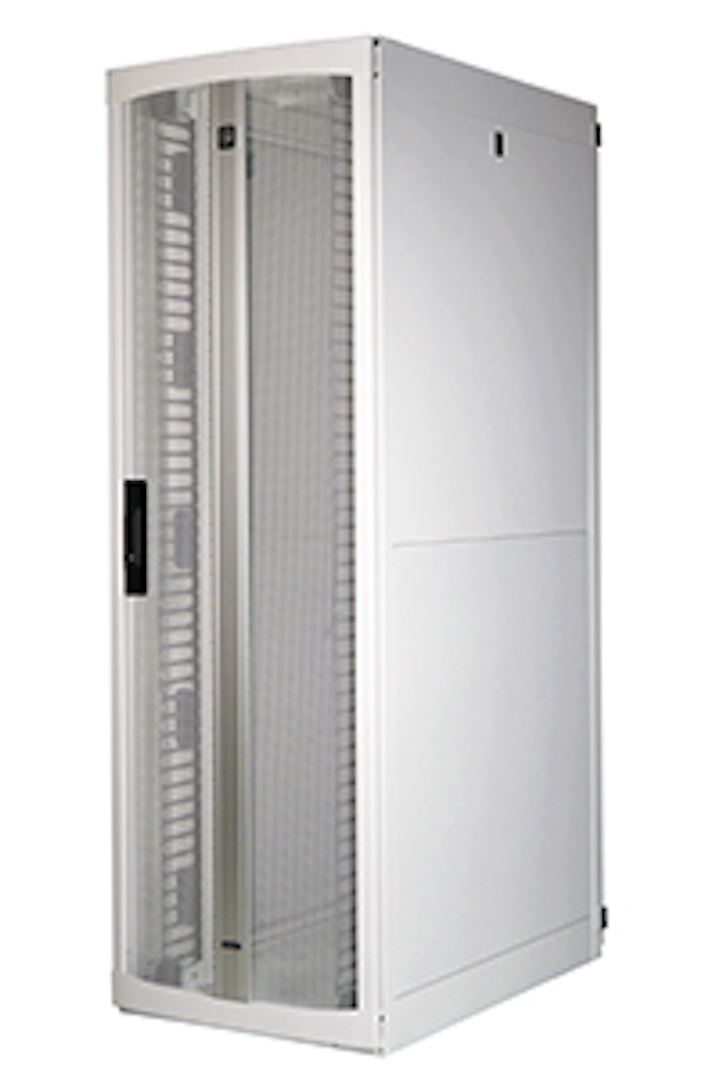 Chatsworth Products Inc. (CPI) recently redesigned its N-Series TeraFrame Gen 3 cabinet system in such a way that the cabinets "protect and support network switches regardless of size, model or airflow requirements," the company said. "Taking equipment management one step further, the N-Series TeraFrame supports the deployment of different-sized devices within one cabinet without the need for additional accessory kits, while providing complete airflow isolation."
The cabinet is designed for high-density network and storage switches in data centers; it "fully integrates into any data center containment strategy," CPI said, "providing complete airflow isolation … Its flexible, progressive design meets the demanding thermal requirements of next-generation network switches as well."
Integrated internal air dams achieve the isolation, CPI explained. The dams are available in four precongfigured solutions that support front-to-rear or side-to-side airflow through equipment. "The cabinet integrates with aisle-containment solutions or use CPI's Vertical Exhaust Duct to direct hot exhaust air out of the top of the cabinet when necessary," the company added. "A universal solution is available for side-airflow switches, which eliminate the need to order switch-specific thermal-management accessories, reducing planning complexity."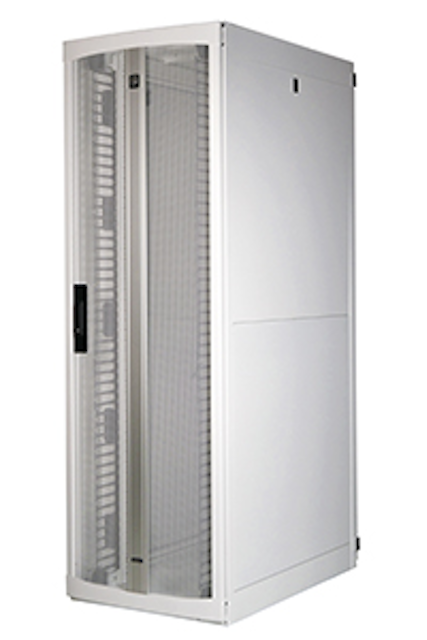 The company added that the frame design helps achieve high-density cable management via dual front-to-rear supports that provide additional space for larger cable bundles, alongside rack-mount equipment. "These dual slides provide maximum flexibility for mounting and positioning vertical cable and power management accessories, as well as the attachment of overhead cable pathway and containment structures, without affecting airflow," CPI said.
Other cable-management features include full-depth cable-entry ports on the top panel, T-shaped cable guides on the front mounting rails, and a front-to-rear cable manager. All cable openings block bypass airflow with either brushed or plastic grommets.
The cabinets meet UL 2416 and provide a static load rating of 2,500 pounds, CPI said.