Modular sliding door for data center containment
Simplex says its Airblock Pro-glide Modular Sliding Door is prehung and can be installed in minutes.
May 27th, 2014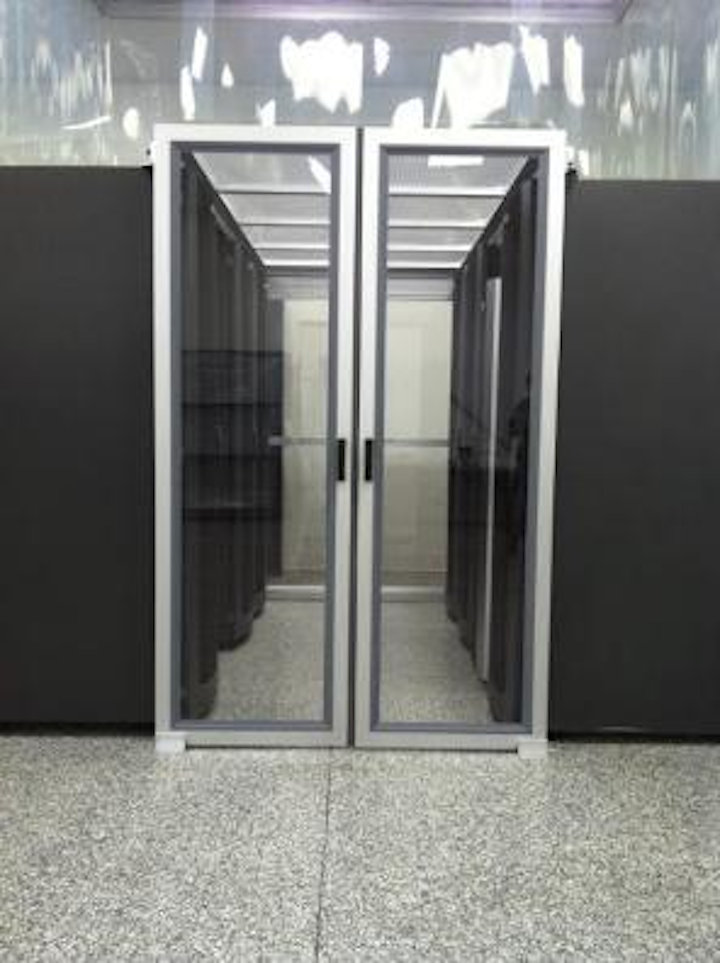 The header and track assembly in Simplex's new AirBlock Pro-Glide Modular Sliding Door are concealed; the company describes them as "tucked away from view when the doors are either closed or open." A self-sealing magnetic gasket holds the doors together "for a 100-percent closure, eliminating air loss," the company says. "This is augmented by sweep seals and perimeter gasketing for maximum containment in your data center."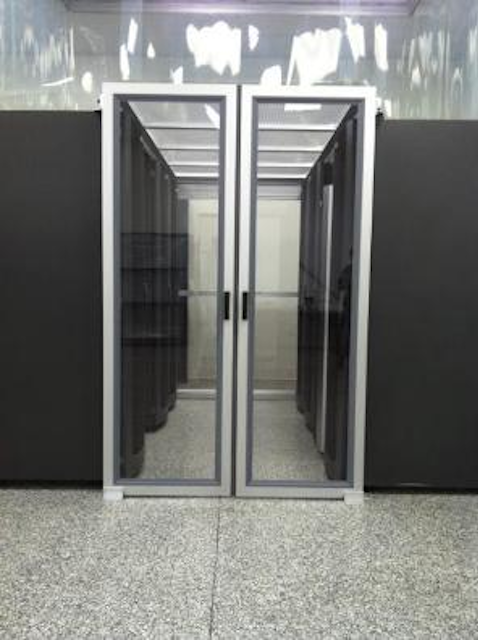 Simplex adds that the pre-hung door "installs in minutes. The framework is made from extruded anodized aluminum in either clear or black finish. Inserts range from polycarbonate to flexible vinyl materials, including PolySim and FlexSim—exclusive Simplex materials that are NFPA and ASTM fire-rated."
The AirBlock Pro-Glide is available as a single door up to 48 inches wide, and as a double door up to 72 inches wide. Custom designs are available also.