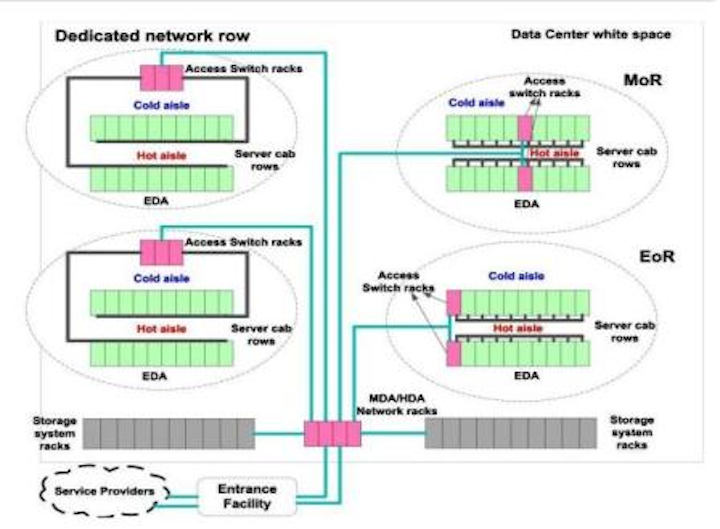 Frank Yang, a technical marketing manager for CommScope's enterprise data center business, recently authored a post on CommScope's blog that describes the concept of a zone distribution cabling deployment model in data centers. In the post he says, "Modular design ... is one of the best practices in the data center. ... The zone distribution cabling deployment model organizes the data center white space by zones." The post includes the illustration that we also show at the bottom of this page. It depicts three "zone" variations. Yang explains that once the zone is specified, it "can be repeated across the white space of a computer hall."
He says the model is suitable for medium, large and even mega data centers because it provides scalability, flexibility and consistency across the facility. "Cabling channel configurations can be consistent across zones when using the model," he explains. "The cabling channel configuration can include cable length, number and location of connectors, patch cord length, etc."
You can read the full post here.
Click here to see a webcast seminar in which CommScope's Frank Yang describes the current state of 40/100Gbit/sec transmission technology.