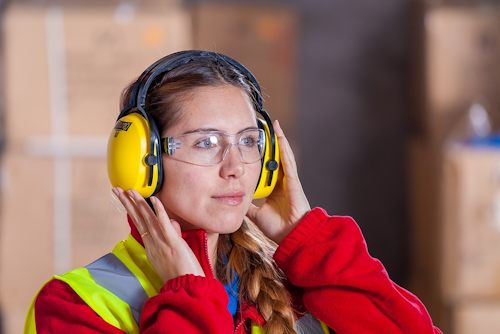 Pixabay/voltamax
In July it was announced that a major automobile manufacturing facility in rural East Liberty, Ohio recently tapped Graybar to deploy state-of-the-art wireless connectivity. At almost three million square feet, the manufacturing campus at issue encompasses two counties. After having several major system integrators bid the project with unsatisfactory results, the automobile manufacturer turned to Graybar, already trusted by their IT department, to take on the role of general contractor for the project.
As noted by Graybar, "Distributed Antenna Systems (DAS) allow [such] enterprise customers to build network infrastructure inside their facilities that enhances signals from wireless service providers, enabling cell phones and other devices to have seamless wireless coverage." The distributor noted that the sheer size of the facility and complex nature of the manufacturing machinery and processes made this DAS installation challenging from design and engineering as well as build-out perspectives.
To design the project, Graybar used its connections with Notora, a national leader in DAS and small cell engineering. Graybar and Notora had already worked together on DAS projects from coast to coast. The proven process that resulted from their collaboration met the customer's requirements for cost effectiveness, transparency and speed of installation. As a plus, with the iBwave design provided by Notora, the system was fully upgradable to 5G.
"Notora is vendor-agnostic," said Eric Winigman, Graybar's manager for its comm data business. "They find the best solution and assist the end user with selecting the OEM based on what the customer needs rather than what the installing contractor wants to sell them." For this project, Corning SpiderCloud was chosen as the DAS solution. In addition to meeting customer needs for a robust DAS infrastructure, Corning SpiderCloud helped save valuable time, the project's stakeholders agreed.
"Negotiations with carriers to bring signal source can take 12 to 18 months," explained Marc Knapp, Notora's co-founder and vice president of sales. "The sources are pre-approved on the front end for three of the four major wireless carriers with Corning SpiderCloud. This saves the customer considerable time, headaches and, potentially, money."
For the installation, Graybar also reached out to Gudenkauf, a diversified telecommunications and utility firm. Gudenkauf had worked with Graybar as well as the auto manufacturer for many years, making them a trusted choice for this complex build-out.
"Working at large manufacturing facilities adds a whole element of difficulty," said Mark Jackson, Gudenkauf division manager. "There were finite times when we could get out on the production floor. A lot of rules needed to be followed. Safety was of the utmost importance. Graybar did a great job of coordination. While we had an aggressive schedule and a big build, everyone took time to do it the right way."
The project began in November 2018 and was completed on time in July 2019.
"Communication, communication, communication," stressed Graybar's Winigman, commenting about the process that brought this challenging job in on time and on budget. "Everyone did an excellent job," he added. "To accommodate facility needs and the production schedule, the crew was pulling fiber and hanging antennas throughout the plant beginning at one o'clock in the morning and on weekends."
As recounted by the distributor, in addition to daily walkthroughs, weekly meetings were held with the customer to coordinate all activity. Delivery dates were managed so they didn't interfere with activity at the plant. At times, the design had to be modified to accommodate installation needs. Notora worked with Graybar and Gudenkauf to modify the design and re-run analytics to keep the project on track.
"Everybody played their role as in a nice little symphony," concluded Gudenkauf's Jackson. "Flexibility is a big benefit in working with Graybar. They structure projects the way they need to be structured to be successful for the customer. I've never experienced anything from Graybar even remotely close to cutting corners."
The customer was so satisfied by the process, they reportedly assigned several more projects to Graybar for DAS installations at other plants.
Read more Graybar Case Studies.