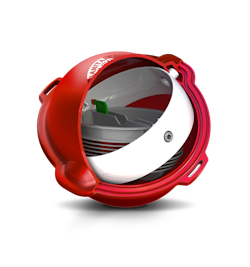 Tempo Communications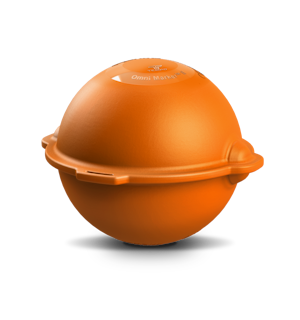 Tempo CommunicationsTempo Communications (Vista, CA) this month announced the launch of its next-generation Omni Marker II electronic marker balls, which feature a patent pending, self-leveling feature and large-diameter coil structure for optimal locating precision.
Tempo says the Omni Marker II builds on the company's 30 years of experience in designing industry-trusted and reliable electronic marker ball and marker technology to identify and locate buried utilities, splices, fittings and more—helping contractors to avoid costly damage and enhance safety. 
The company says its environmentally friendly, lightweight and highly durable Omni Marker II marker balls are engineered to allow technicians to "fit and forget." Once a marker ball is installed, the coil will settle and provide a strong field that is easy to detect for years, within a 5-foot range, with a signal peak directly above the spot for precision locating within inches.  
Tempo Communications achieved an extended range of 5 feet in its original Omni Marker ball, and this has been carried over into the new, enhanced design. Further, the Omni Marker II contains no hazardous chemicals or fluids, batteries, or active components. Each unit is constructed using highly reliable and durable materials to ensure maximum product life. In addition, the Omni Marker II uses industry standard frequencies, making it compatible with any electronic marker locating device system.  
"Tempo has been a technology leader in electronic marker balls for three decades," said Jason Butchko, president and CEO of Tempo Communications. "With the launch of the Omni Marker II, we have elevated this leadership position to a new level with a truly innovative, reliable solution that allows technicians to dig safe, dig right and save time. They can have confidence in the product they are using, which is what we strive for in all of our offerings."
For more information on the Omni Marker II, go to www.GetOmniMarker.com, or call 800-642-2155.
RELATED:  Goodbye Greenlee Communications, hello Tempo Communications
Tweets by CablingTweets