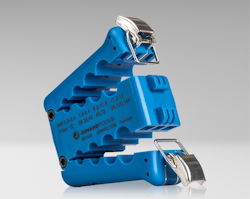 Jonard Tools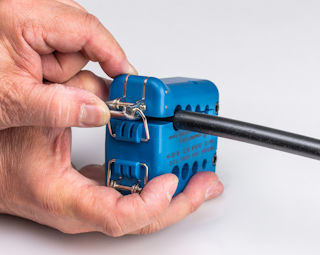 Jonard ToolsThe MS-426 Large Mid Span Slit and Ring Tool from Jonard Tools is designed to provide easy access into mini flex tube fiber-optic cables and other similarly sized cables.  
Designed to work with cables from 5.8mm in diameter to 12mm, the tool is patented and specifically designed to provide easy access into Prysmian ESMF Optical Mini FlexTube cables.
According to Jonard, featuring 4 precision slitting and ringing grooves from 5.8mm - 12mm (0.23" - 0.47"), the MS-426 slits and rings thin-walled jackets easilty without damaging the buffer tubes inside.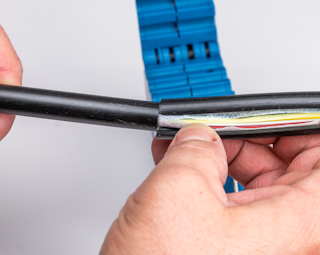 Jonard ToolsEach blade in the tool can be used up to 5,000 times. Replacement blades can be purchased separately with Jonard part number MS-426RB.
Learn more at https://www.jonard.com/.