CNet bringing network-infrastructure training programs to NECA show
CNet Training, which has delivered network-infrastructure training courses in the U.S. for three years, will exhibit at the NECA show in September.
Aug 23rd, 2019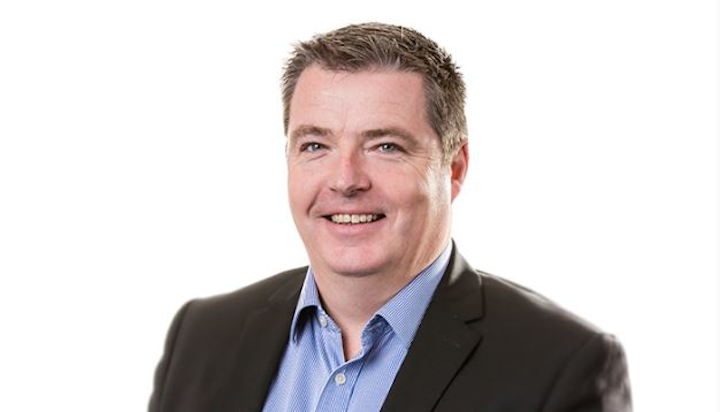 CNet Training will exhibit at NECA, the National Electrical Contractor Association's annual convention, which will be held at the Mandalay Bay Convention Center in Las Vegas, NV September 14-17. CNet will be in booth 1467, and the company says its representatives will be "ready to discuss how CNet can help enhance the knowledge, certifications, and qualifications of teams as well as talking through the renowned Network Infrastructure Education Framework, comprising technical education programs spanning the network infrastructure sector—in network cable installation through to completing a detailed network infrastructure design project, and deliver this to the market via an effective tender response."
Andrew Stevens, CNet Training's chief executive officer (pictured_, commented, "We are thrilled to be exhibiting at NECA this year. Over the past three years we have been delivering our network infrastructure programs across North America. Our passionate team are dedicated to delivering the highest level of quality technical education programs to suit the industry's needs. We look forward to meeting and talking with some great organizations at NECA about how CNet can help to enhance the knowledge, certification, and qualification of installation and design teams."
Its client list includes Apple, Microsoft, Equinix, and Bank of America. "We design all of our program content with the help of influential industry leaders to ensure that everything we create is fit for purpose, addressing the real needs of the sector as well as considering the evolving trends for the future," Stevens continued. "Our programs and credentials are established across the world. The increased demand the industry faces, and the hefty costs for when things go wrong, has led to more organizations discovering the true value and benefits a competent, confident and skilled workforce can bring to their long-term business strategy."
CNet developed the Global Digital Infrastructure Education Framework, which the company says offers "a pathway of professional education programs throughout the industry. Each education program assesses the skills and knowledge requirements of different roles throughout the sector so learners can enter the framework at any level, depending on their experience."
The company explains that programs within the Global Digital Infrastructure Education Network include the following.
Certified Network Cable Installer (CNCI)—a 10-day program that provides learners with the skills and knowledge to confidently install, test and certify a complete copper and fiber cable installation.
Certified Integrated Infrastructure Technician (CIIT)—a program that develops the knowledge and practical skills required to deliver network infrastructure projects that include the installation and commissioning of intelligent network devices. The 5-day program is ideal for those with at least two years of experience in the network-infrastructure sector, or relevant qualifications and certifications in a wider project environment.
Certified Network Infrastructure Technician (CNIT)—a 5-day program that develops the knowledge and skills required to perform the multifaceted role in delivering the complex project to the site. Participants will enhance supervisory and management skills through complex case studies, mastering the knowledge and understanding required to interpret complex design documentation, the need to establish effective relationships and communications with primary stakeholders and managing the end-to-end project implementation cycle.
Certified Network Infrastructure Design Professional (CNIDP)—an 8-day program that equips network infrastructure professionals with the knowledge, skills, and confidence to deliver complex infrastructure design projects from inception through to customer handover.
Certified Telecommunications Project Management (CTPM)—A 30-hour distance-learning program that equips participants with the skills to implement a cohesive risk-management process, enabling potential risks and issues to be identified and appropriate actions to be taken to mitigate or manage them.
Certified Wireless Infrastructure Technician (CWIT)—A 5-day program for those with 2 to 3 years' experience within network infrastructure who wish to extend their knowledge, practical hands-on skills, qualifications and certifications into the wireless infrastructure environment.
Certified Outside Plant Technician (COPT)—A 5-day program designed for individuals within the network cabling installation environment who wish to extend their knowledge by learning how to construct high-capacity, high-quality external fiber-optic networks.