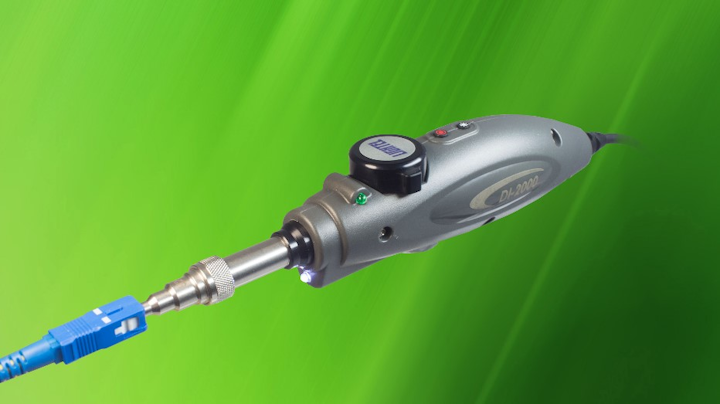 Lightel Technologies recently expanded its DI inspection probe series with the DI-2000, which features one-touch autofocus. Lightel says the DI-2000 "provides ergonomic ease of use and versatile inspection of the endfaces for fiber-optic male and female, single and multi-channel connectors."
The DI-2000 also features a visual indicator LED that changes from red to green when autofocus is achieved, which the company says is "especially useful during connector inspection in high-density racks. In addition, since technicians must sometimes work in wiring closets or data centers with poor illumination, the unit comes equipped with a built-in flashlight."
Like other inspection probes in Lightel's DI series, the DI-2000 includes a capture button, simplifying the capturing and saving of images to PCs and other devices. The probe is compatible with Lightel's 120+ inspection tips.
"The DI-2000 is offered as a package and includes four UPC tips, free ConnectorView software for image display, auto-centering, image capture, digital zoom, and a convenient carrying case," Lightel said. The optional ConnectorView Plus software can provide pass/fail analysis on a Windows tablet or PC. WiFi connectivity to tablets and smartphones is also available using an optional DI-1000 WiFi adapter.
The DI-2000 is available now.