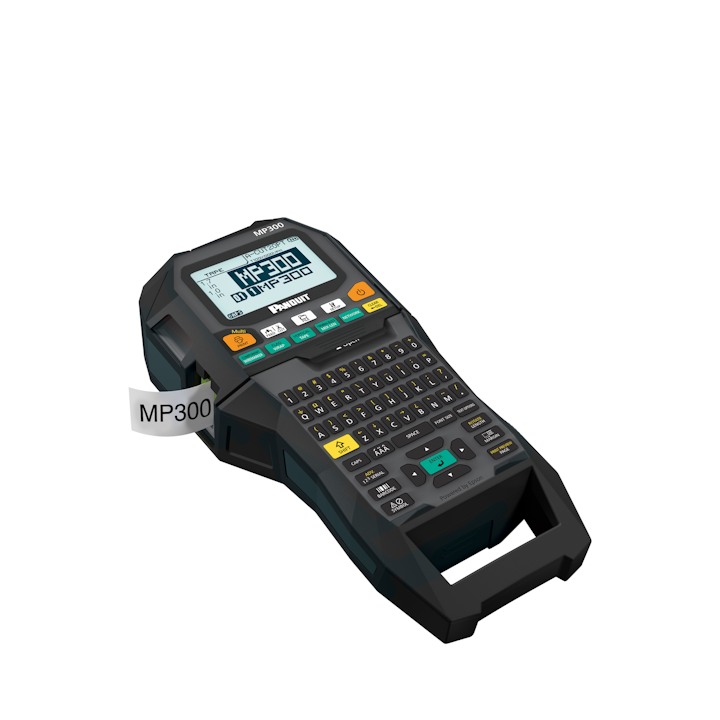 Panduit and Seiko Epson recently entered a strategic partnership through which they jointly develop printers and labels for the industrial, construction, and network-infrastructure marketplaces. Under the terms of the partnership, Epson will develop and manufacture new label printers for Panduit apart from Epson's own brand LabelWorks PX series. "These products will integrate the strengths of both companies—the strength of Epson's label printers and the strength of Panduit's special label media lineup and Easy-Mark Plus software to meet the needs of customers across a broad spectrum of industries," Panduit said when announcing the partnership.
"In addition to a strong sales network, Panduit offers a wide range of special media for industrial labels, as well as the required processing technology," said Koichi Kubota, representative director, senior managing executive officer and chief operating officer of Seiko Epson's printing solutions operations division. "I am confident that the combination of Panduit's media with Epson's label printers will help us provide satisfaction to even more customers."
The MP100 and MP300 (pictured) are the first two printers launched under this agreement. The printers boast a 1.4-inch-per-second print speed, a variety of die-cut and continuous label sizes and materials, USB connectivity, the ability to print directly from Easy-Mark Plus software, the ability to print up to 1.5-inch-wide labels, and an integrated automatic cutter with full and half cutting.
"A critical element of our strategy is to accelerate the development of solutions by partnering with great companies like Epson, whose technologies can be incorporated with our offering to bring value to our customers and partners," concluded Dennis Renaud, Panduit's president and chief executive officer.