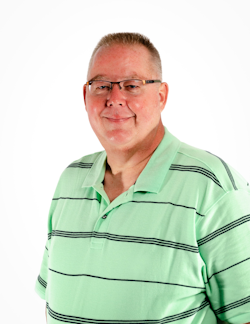 Wiremaid USA
Wiremaid Products Corp. (Coral Springs, FL), a manufacturer of custom made wire products, announced it has expanded its sales team to appoint Todd Finke as the company's new national sales director. 
Building on 28 years of distribution and manufacturing experience, Finke will be managing the full Wiremaid product range, including the company's Cable-MGR cable trays (CM20, CM10 and ME2), and Wire and Light Guards products.
Finke began his career in electrical supply and distribution industry in 1991, and held positions as both an operations manager and branch manager. In 1999, he pivoted to the sales side of the industry, specializing as a distributor outside salesperson.
After advancing to contractor, distributor and specification sales with a major lighting representative agency in 2012, Finke later joined ETI Solid State Lighting as southeast regional manager in 2013. In 2015, he served as director of distribution sales / southeast regional manager for Kobi Electric.
He was most recently recruited by Bravo LED to set up the company's Eveready LED Lighting brand. There he served as vice president of sales and developed a sales team of regional managers, agent representatives, and distributors.
As national sales director for Wiremaid, Finke plans to connect with a wide network of agent representatives, distributors and contractors, to educate them on Wiremaid's product line, and deliver forward-looking solutions.
Contact:
Todd Finke
Wiremaid Sales Director
954-545-9000 ext 2005
todd@wiremaidusa.com
For more information, visit www.cablemgr.com.