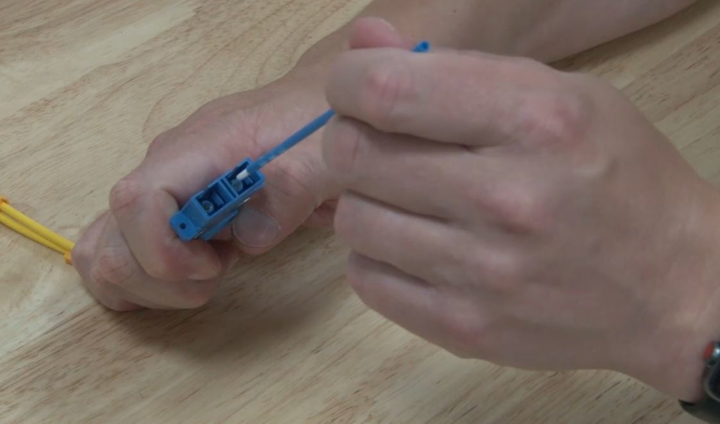 Sticklers Fiber Optic Cleaners recently created a series of training videos focused on best practices for fiber cleaning. When announcing the videos' availability, Sticklers commented, "As the demand for faster and more-reliable networks increases, inspecting and cleaning each and every fiber-optic connection has never been more important. Whether installing a new fiber network or maintaining an existing one, it is essential for service providers to implement proper fiber cleaning procedures to ensure its performance."
The three-part video series delves into some of the most-important practices to consider when cleaning fiber, the company added. "With online learning becoming an increasingly powerful tool, we felt it was important to share our knowledge with a series of educational bite-size videos," explained Rick Hoffman, Sticklers national accounts manager. "They give viewers the opportunity to have a virtual classroom at the press of a button and learn why the steps of clean/inspect/clean should always be followed.
"Contaminated fiber remains the number-one reason for network failure," Hoffman said. "Therefore, understanding how to clean fiber connectors properly is instrumental in the success of a system. Video one looks at why cleaning is so important, highlighting the negative impact contamination has on the network's performance and the tools that will help to combat the issue.
"Video two continues in educating the industry by highlighting connectorized cleaning and the best practices for cleaning fiber connectors. Finally, video three looks at fusion splicing and the process for cleaning splices successfully."
The video series, which can be found on the Sticklers YouTube channel, features a Sticklers Fiber Optic Cleaning Kit.
Video 1:
Video 2:
Video 3: