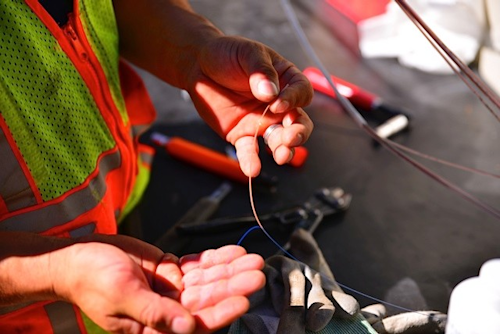 This short training video from OFS details procedures for installing the company's SlimBox Drop System, a single versatile platform for making FTTH connections in SFU (Single Family Unit) deployments as well as small-to-medium sized MDU (Multifamily Dwelling Unit) subscriber footprints.

"The SlimBox Drop Terminal can be used with the OFS EX-Bend 4.8 mm or Mini LT Flat Drop Cables for an easy-to-deploy plug and play system," writes the company.

"The system accommodates up to 16 drop cables and can hold up to a 1x16 splitter, making it an excellent choice for distributed split architectures," notes OFS. "It can also function as a splice closure, holding up to 48 individual splices. The terminal can be pole, pedestal or aerial mounted, but is not recommended for underground deployment in a handhole."