Sticklers introduces additional fiber-cleaning products
Company debuted products at the European Conference on Optical Communication.
Oct 30th, 2013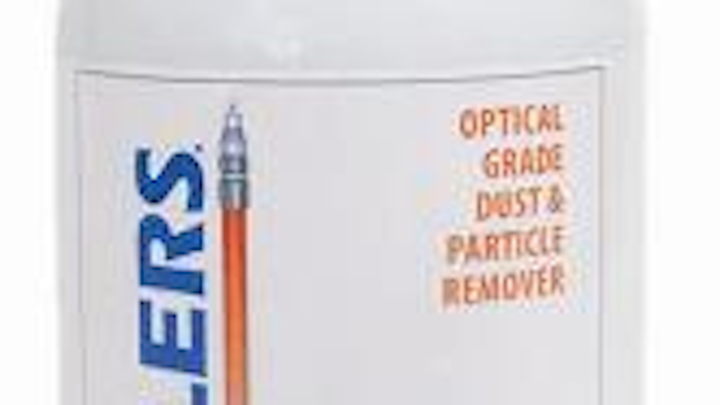 Sticklers Fiber Optic Cleaning Products used the European Conference and Exhibition on Optical Communication (ECOC) as the platform from which to introduce new fiber-optic cleaning products to its portfolio. "One of the most important product introductions at the show was the new Sticklers Optical Grade Dust and Particle Remover," the company said. The product is shown below. The company's European business-development manager, Scott Wells, commented, "ECOC was the perfect time to showcase our newest product, the new Sticklers Optical Grade Dust and Particle Remover. The new cleaner complements other products in the fiber-optic cleaning portfolio. Customers also can add the canister to the Sticklers Fiber Optic Cleaning Kit, which will help to ensure areas surrounding fiber-optic connectors and splices are kept perfectly clean."
The company also reported that its CleanStixx products received interest from ECOC attendees. The newest addition to that product family is the CleanStixx S16 connector cleaning stick. "With an extended tip that fits into all military adapters, including those used in the F-35 fighter plane, it offers fast and efficient cleaning of the entire endface without the need to disassemble the connector or adapter," Sticklers said. CleanStixx products are used to clean fiber-optic systems on the F-35 Joint Strike Fighter plane, the company noted.