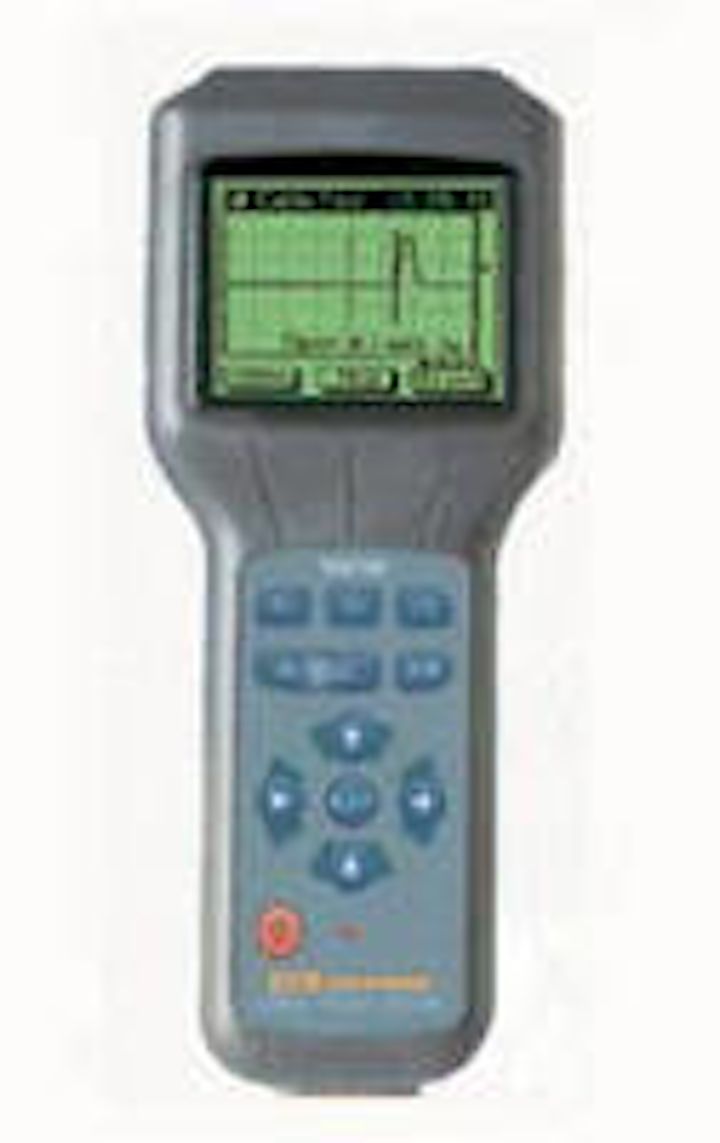 GAO Comm (Toronto) has released new time domain reflectometer (TDR) cable fault locator which uses a double cursor display for zoom analysis. The new handheld TDR cable fault locator from GAO, model A0N00019, is lightweight, and features a compact size with a backlit LCD screen. The locator is especially for use in testing underground cables to find out impedance break points and locating and revealing cable damage and terminal impedance failures in hybrid fiber coaxial (HFC) systems.
This particular TDR cable fault locator is able to automatically locate and indicate the position of many kinds of RF cable faults such as short circuits, open circuits or high resistance points. Powered by 7.2 V 1.8 AH Ni-MH batteries, the GAO A0N00019 provides a continuous working period of 8 hours. It tests 25, 50, 75 and 100 ohm impedance cables with a length of up to 2 km with a high accuracy of ±1 m ±1%. Its impedance resolution is 5%.

Related product: GAO unveils plug-and-play Ethernet converter

See also: The role of coaxial cable in broadband networks
The model A0N00019 handheld TDR cable fault locator belongs to GAO's larger family of CATV meters and instruments. This product line also includes: a handheld CATV/QAM analyzer which has digital signal analysis functions for channel power, MER, BER and constellation diagrams for 16/32/64/128/256QAM/QPSK modulation types; a handheld signal level meter featuring CATV testing, specially designed and manufactured for CATV engineers and technicians to facilitate installation and testing of CATV systems; and a high performance TV signal analyzer which is available with spectrum measurement, DVB-S/S2 signal analysis, DVB-C signal analysis, a remote feeding and control signal setting, and TS analysis and monitoring.
Related product: GAO launches visible laser source fault locator
Search for Optical Faultfinders/Visual Fault Locators in our Online Buyer's Guide