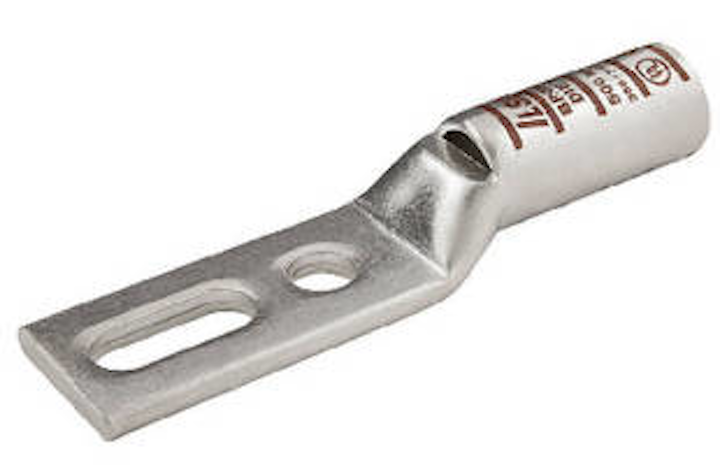 The slotted bolt hole in the tang of the SureCrimp type CSLT copper compression connectors from ILSCO (Cincinnati, OH) satisfies hole spacing requirements from 5/8" to 1", offering installation flexibility in field while reducing contractor inventory requirements.

See also: Why grounding is critical to data center uptime

The slot also accommodates variations in stud spacing on bus bars or generator paddles without the installer having to make modifications to bolt hole. Available in conductor sizes of 1,000 kcmil - #6, with bolt hole sizes ranging from ¼–½ in., the connectors are UL Listed, CSA Certified, and suitable for use in circuits rated 35 KV or less (refer to UL486A – UL486B) and for multiple conductor classes.

The bolt hole spacing 1" - 1 ¾", which is most common, is also covered in those connectors that accept larger conductor sizes. Connectors are UL 467 Listed 500kcmil – 8AWG, #8 - #2 solid; proper high voltage spacing and insulation techniques must be used.

Related product: Ground bonding kits for protecting data center network equipment