Case protects fiber-optic cables used in OTDR testing
The case available from tde is IP65 rated to protect against damages during transport or in a construction area.
Apr 8th, 2013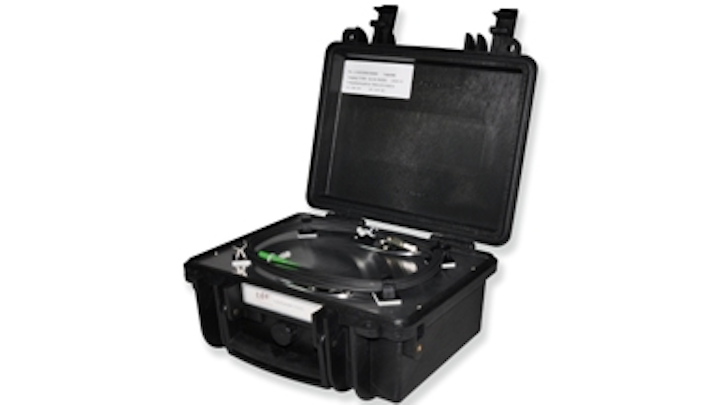 A conditioning-fiber case available from trans data elektronik (tde) protects the fiber-optic "lead" cables used during optical time-domain reflectometer (OTDR)testing. The hard case protects damage to fiber-optic cables that can occur during transport or within a construction area. The IP65-rated case "also keeps off dampness and dust," the company explains. "Another benefit: The connectors are fitted directly to the conditioning fiber cables so no additional splice can distort the measurements."
The case is available in customized configurations, said tde's chief executive officer Andre Engel. Multiple fiber types and lengths are available. The case also offers a winding frame for fan-outs up to five meters.