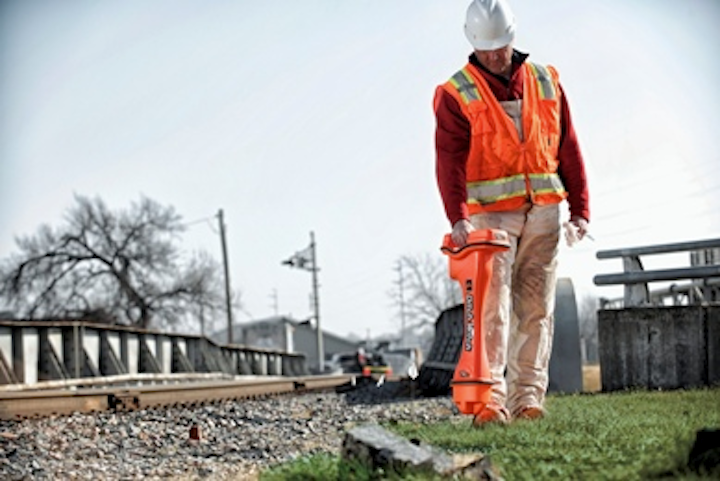 Ditch Witch's TK Series HDD Guidance System "provides the performance, ease-of-use and versatility required to give directional drill contractors exceptional confidence they can get the job done, even in high-interference areas," the company says. The company cites the locator system's dual locating methods (peak and null), a four-frequency beacon, depth range of up to 120 feet and high-contrast graphics as characteristics that enable the precision tracking and successful completion of the boring task.
"On the jobsite, interference is all around," Ditch Witch explains, "a product of many sources: metal fences, radio signals, underground and overhead utilities, nearby buildings and others." Here's how the company says its TK Tracker series product meets those challenges.
Dual locating methods allow users to use their preferred method of locating, while using a second method to verify results.
Having up to four frequencies in a single beacon helps avoid signal interference.
Bore-path analyzer software shows which frequency works best for a particular job and its conditions.
The four-button user interface is simplistic and easy to learn, while its high-contrast screen enables reading in any light.
The ergonomic upright design reduces fatigue.
Walkover tracking is up to 110 feet deep, and the 2,000-foot range between the tracker and the drill operator increases productivity.