Pressure transmitters eliminate conduit, speed industrial cabling installation
The AST4300 sensor's design incorporates a Turck Mini-Fast electrical connection and eliminates the need for conduit material or conjunction boxes.

Mar 28th, 2014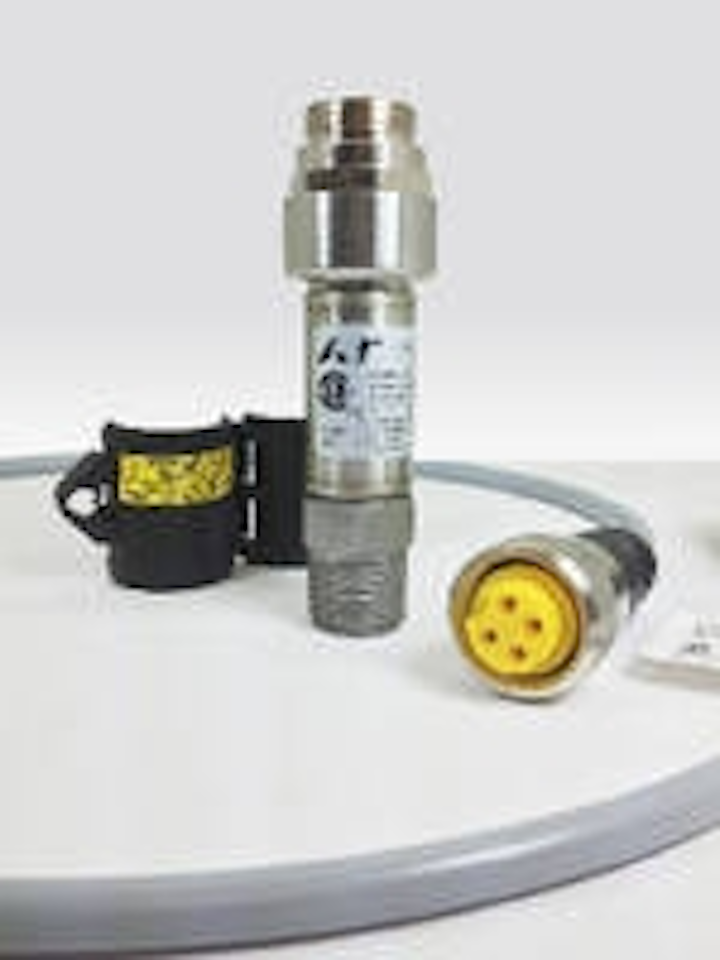 American Sensor Technologies (AST) now offers its AST4300 and AST43LP Class I Division 2 non-incendive pressure transmitters with a Turck Mini-Fast electrical connection, designed to eliminate conduit requirements from industrial cable installation. With the Mini-Fast electrical connection integrated into the housing, the pressure sensors make for fast, easy deployment, says the company.

According to AST, the sensor's design configuration eliminates the need for conduit material or conjunction boxes. The pressure transmitter is built-in, with the mating cable assembly integrated within the transmitter, and a plastic lock out device clipped over the electrical termination. With the sensors available in many cable lengths, sensor materials and connection options, users have more flexibility to reduce the time to install or perform routine maintenance.

Related product: Ethernet starter kits foster industrial networking applications

The AST4300 series is available with gauge and compound ranges from -14.7 to 20,000 PSI, while the AST43LP pressure transmitter can measure low pressure and bi-directional pressures from 1 to 15 PSIG.
With its rugged construction, the AST43LP is intended for low pressure measurement in a variety of industrial applications including process instrumentation, oil and gas equipment, process control, and gas compression and storage. Packaged for indoor or outdoor use, the AST4300 is available with a variety of pressure port threads including 1/4" NPT and 1/2" NPT and output signals including long transmissions (4-20mA) or low power (voltage) applications for remote SCADA systems.

Learn more about the AST4300 and AST43LP pressure transmitters here and here.