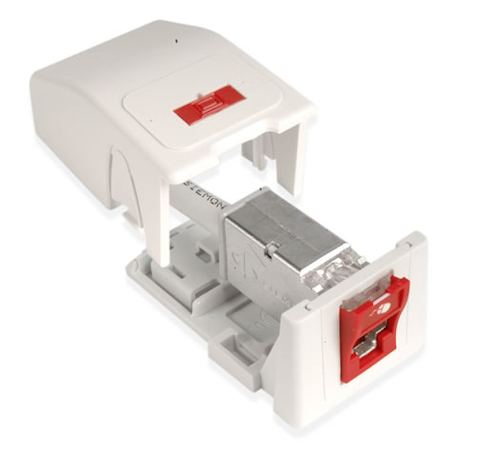 Siemon has unveiled its new line of Z-Max surface mount boxes, newly designed to support the company's Z-Max category 6A shielded and UTP cabling, category 6 UTP and category 5e shielded connectors, Category 7A Tera connectors, and LC Fiber connectors. Without requiring any additional mounting bezels, the company says the new boxes provide network cabling installers with a fast and reliable way to bring work area connectivity to areas suitable for surface mount installation.

"The new surface mount boxes are ideal for converged-IP and PoE devices such as security cameras, access control points, LED lighting and digital signage in building locations where traditional outlet box mounting locations are unavailable," explains Robert Carlson, vice president of global marketing at Siemon. "The Z-Max surface mount box's support of Z-Max, Tera and LC connectors gives installers a wide variety of performance and media options."

See also:Siemon responds to CommScope's Category 7A claims

Available in one, two, four and six-port configurations, the compact boxes maintain all of the installer-friendly features and benefits of Siemon's original, contractor-proven MX-SM boxes, says the company. Like the original boxes, the new Z-Max surface mount boxes may be mounted via concealed screws, adhesive tape or flush-mount magnets to provide an array of flexible deployment options. The simple, snap-on cover securely protects critical connectivity and provides designation areas for color-coded icons and write-on designation labels.

Multiple cable management features, including integrated routing posts and cable tie anchor points, maintain proper cable bend radius and strain relief to ensure a compliant and well-organized installation. The Z-Max surface mount box also delivers sufficient cable routing space and clearance to easily manage a range of cable sizes, including larger diameter 10Gb/s-capable copper options.
All cable management features are supported by multiple cable and raceway breakout entry points on the sides and bottom of the box, making it easily adaptable to nearly any mounting configuration, claims the company.