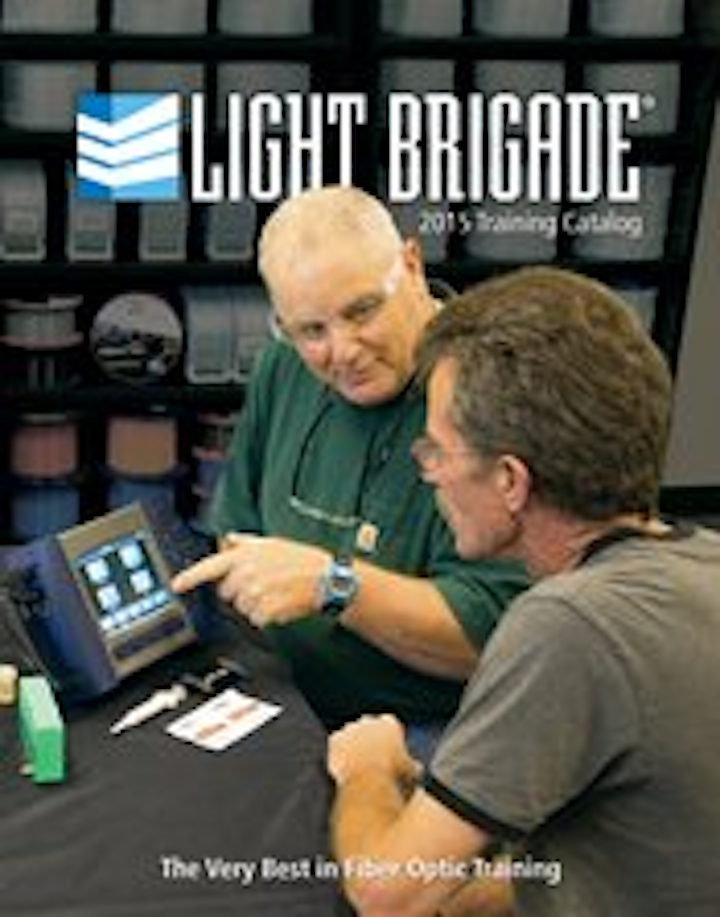 Light Brigade, the training and education division of AFL, has announced the launch of a remote classroom format of its popular Fiber Optics 1-2-3 (FO 123) course.
The remote classroom format is designed for the fiber-optic professional who does not need the additional hands-on training provided in Light Brigade's four-day classroom course. Without the inconvenience and expense of travel, FO 123 remote classroom students will gain a solid understanding of fiber technology and network components. In addition to receiving valuable insights from the program's senior instructor, students will have access to AFL technologists who will answer questions in real-time.
See Also: Light Brigade creates Advanced OSP Technician course
FO 123 remote classroom students login from anywhere for four hours a day for four days to gain a comprehensive background in fiber optics. Upon completion of the course, students have the option of enrolling in Light Brigade's two-day hands-on FO 123 to advance their fiber skills or prepare for the ETA FOI Certification.
"We have held trial runs of various remote training formats to determine the best way to offer this convenient learning option," commented Lee Kellett, General Manager for Light Brigade. "I think this format, with four half days and one of our senior instructors at the helm, will provide a great experience for our students."
The next remote FO 123 classroom is on May 28-31 from 8:00 a.m. PST to 12:00 p.m. PST. For additional information on this course of study, fill out this contact form.
To learn more about Light Brigade, visit www.lightbrigade.com.
See Also: Light Brigade adds course for OTDR operation and fiber-optic field troubleshooting